Will Stinger went from dead last in a road race to fifth place in the longest one-day USAC race. Along the way, he raised his FTP 64 watts and suffered a terrible crash that he came back from even stronger. He did all this while balancing a demanding career as an OBGYN and married life with four children. Whether you want to race LoToJa or conquer a big ride, Will's got some tips for you.
---
Share your success story and tell us how TrainerRoad helped you reach your goals.
---
Getting Started With Cycling and Racing
After eight years of medical school and residency, Will got a mountain bike to get in shape for the 2015 ski season. But as he was riding, Will found a deepening interest in chasing Strava segments, and by 2016 he was competing in mountain bike races. Eventually, he ended up buying a road bike to train.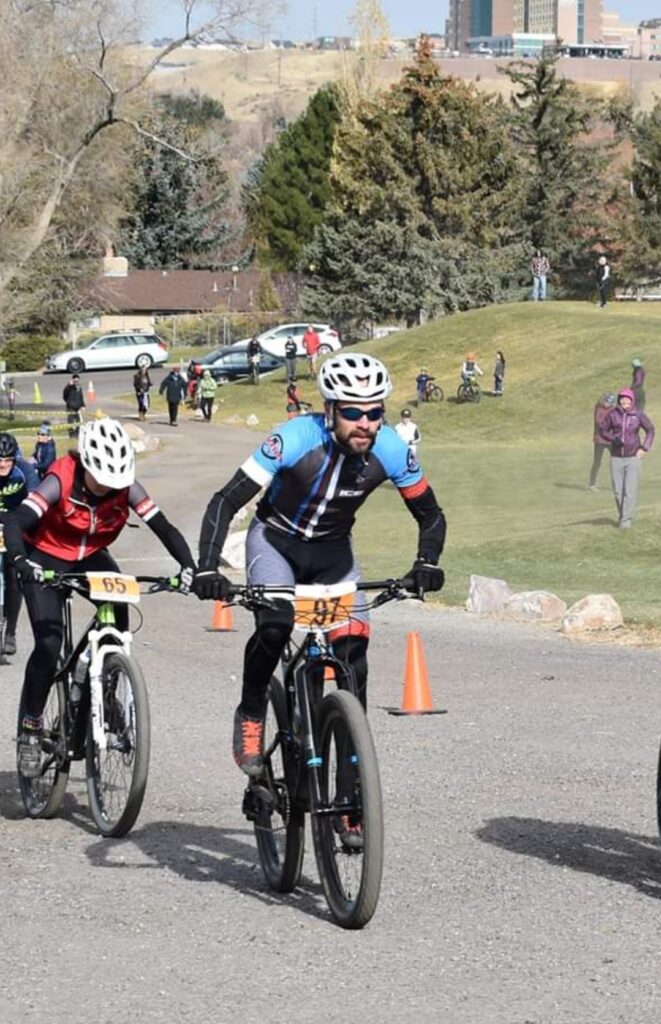 The more he rode on the road; the more he enjoyed it—enough to sign up for a road race in April of 2017. The race was two sixteen mile loops that were mostly flat but included a couple of kickers. He held onto the group for the first lap but got dropped on the second. He finished dead last.
Adaptive Training
Get the right workout, every time with training that adapts to you.
Check Out TrainerRoad
The race provided Will some perspective on his fitness. He thought that he had the fitness to hang in during a cat-five race since he was riding quite a bit. Part of the reason the race was so tough was the cognitive load that came with racing road for the first time. He was nervous and was trying to ride safely, but admits, "I just didn't have the fitness."
LoToJa Classic
That same year, Will signed up for LoToJa, the longest one-day USAC road race. The 202-mile course starts in Logan, Utah, and finishes at the Jackson Hole Mountain Resort in Wyoming. With almost 9,000 feet of elevation gain, the route covers three mountain passes in the first half, then flattens out for the last one hundred miles.
LoToJa is both a race and a cyclosportive. You can choose to race or attempt to complete the ride. So for Will's first LoToJa, he decided on the cyclosportive. Overall it went well, and he finished while gaining valuable experience on the importance of nutrition and how bike fit can impact comfort and numbness. As to why he wanted to complete the LoToJa ride, Will said, taking on a challenge of that size was a personality thing.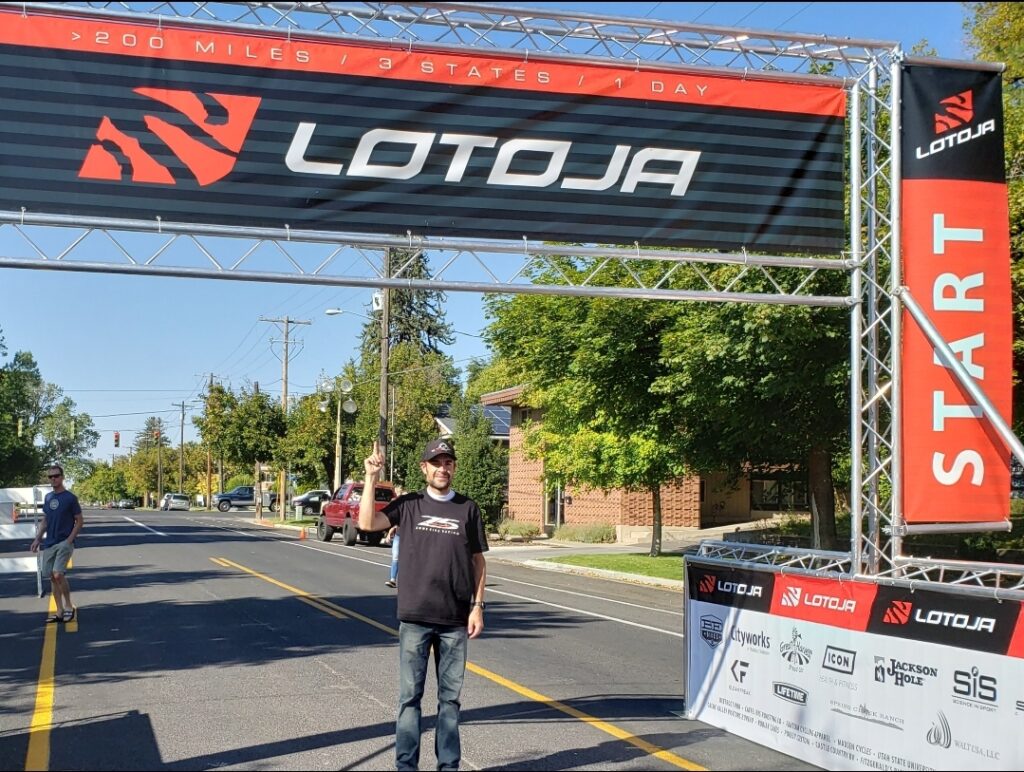 Tips For LoToJa
It's tough to sit on your bike for that long. Make sure your fit and saddle are dialed.
Will alleviated pain in his feet with lace-up cycling shoes. They can help you distribute the pressure across your feet more evenly.
The key to staying with the main group is to make the selection over the big climbs in the first half.
Practice taking in nutrition during your workouts. You'll need to be able to eat a lot for such a long race.
From Riding to Training
After deciding that his fitness was lacking for road racing and that he wanted to race LoToJa next time, Will started to do some research in early 2018. He discovered that many of the people he was racing against were riding all winter long. Typically, Will would ride outside when the weather allowed, which was only a few weeks before the first races in the early spring.
Will bought a trainer and signed up for TrainerRoad to prepare for those early season races and his ultimate goal—race LoToJa. He created a mid-volume plan and proceeded through Sweet Spot Base, Sustained Power Build, and Century Speciality. After the Ramp Test, Will's starting point was a 192W FTP, which put him around 3.0 W/Kg. Training indoors was new, but Will considered it a great experience because it worked with his busy schedule.
Managing A Schedule and Training
As an OBGYN, Will's schedule can be challenging at times, but TrainerRoad gave him the flexibility he needed. Typically, he would ride five days a week, keeping Thursday and Sunday as a rest day. Stacking the workouts that close together with minimal rest usually showed during his Saturday workout. Carrying the extra fatigue, Will focused on being flexible. Sometimes he would turn the intensity down, substitute in an endurance ride, or skip the workout to ensure he wasn't digging too deep.
Nutrition
Working out early in the morning helped with consistency, but it challenged Will in fueling. Instead of riding fasted, he would use a sports mix or a gel as he was getting ready to ride. The strategy paid off because even a bit of fuel for sweet spot workouts makes them considerably easier. Outside of Training, Will focused on eating plenty of healthy food with a fair bit of variety.
Setback and Recovery
Heading into the 2018 LoToJa, Will completed his training and felt ready to race in the men's masters category. But fate had other plans. On his last training ride before the race, Will headed out before sunrise to ride his usual route, although backward due to a local marathon. As he rode over a cattle guard, he hit the center gap and crashed hard.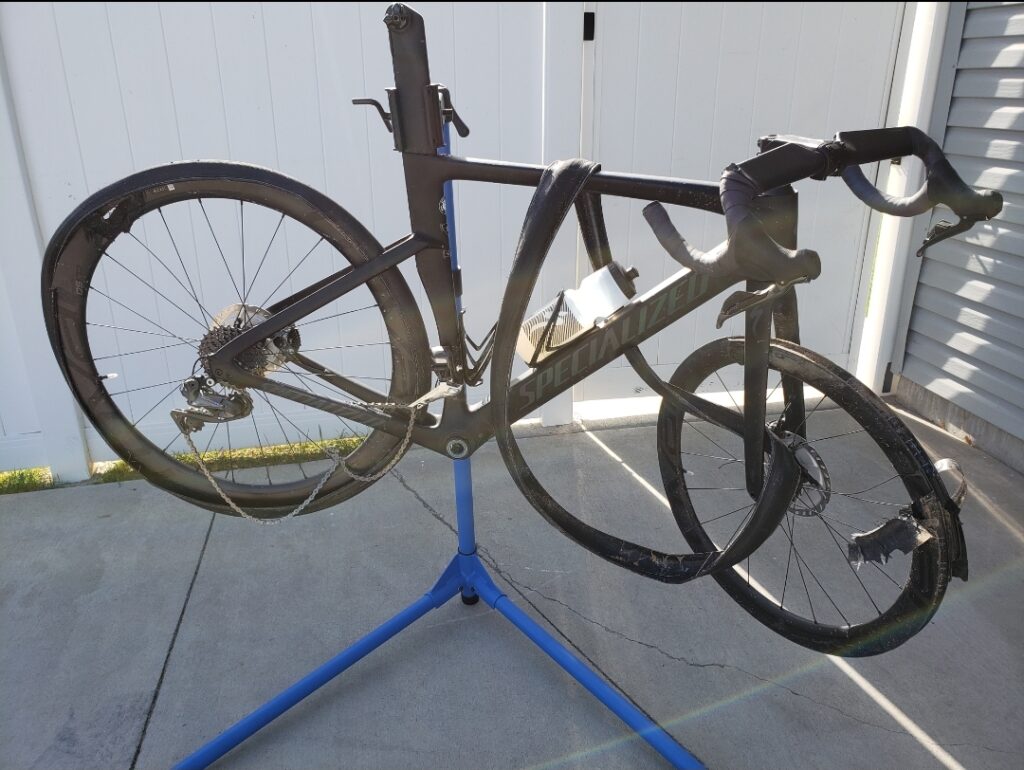 Will's face smashed into the front wheel knocking out teeth, breaking his jaw, and deeply cutting his tongue. He lost so much blood that he spent the night in the intensive care unit at the hospital. With 2018 LoToJa out of the question, Will considered himself fortunate that his body did not suffer too much damage other than his face.
Will's recovery took quite a while because of the amount of blood loss. Red blood cells take time to be restored, so it was a few months before he started feeling normal again. Missing LoToJa in 2018 is something Will saw as a "blessing in disguise" because he was extra motivated to start training for 2019. About four weeks after the crash, Will went for an easy ride with a friend and stopped at the cattle guard. Mentally it was a big step on the road to recovery.
He spent the rest of the winter training indoors, and once the spring racing started in 2019, Will found himself pensive as the first race began. However, as the racing continued, Will became more comfortable riding in the pack and crossing cattle guards again. 
Return to LoToJa
For 2019, Will was ready to take on the long race. He raced in the masters 4/5 category and was with the leading group over the three mountain passes. Will thought that the group was eleven riders. As luck would have it, he flatted with seventy-five miles to go. After a wheel change, Will pushed on, riding almost half the race by himself and thinking that he would miss out on a top ten. But as he crossed the finish line, his wife informed him that he was tenth. Fortunately, Will's count of the group was wrong.
For 2020, Will was planning on making the Leadville Trail 100 his priority, but the pandemic canceled the event. So with some changes to his training plan with Plan Builder, LoToJa was the new A event. But things would be a bit different this time around.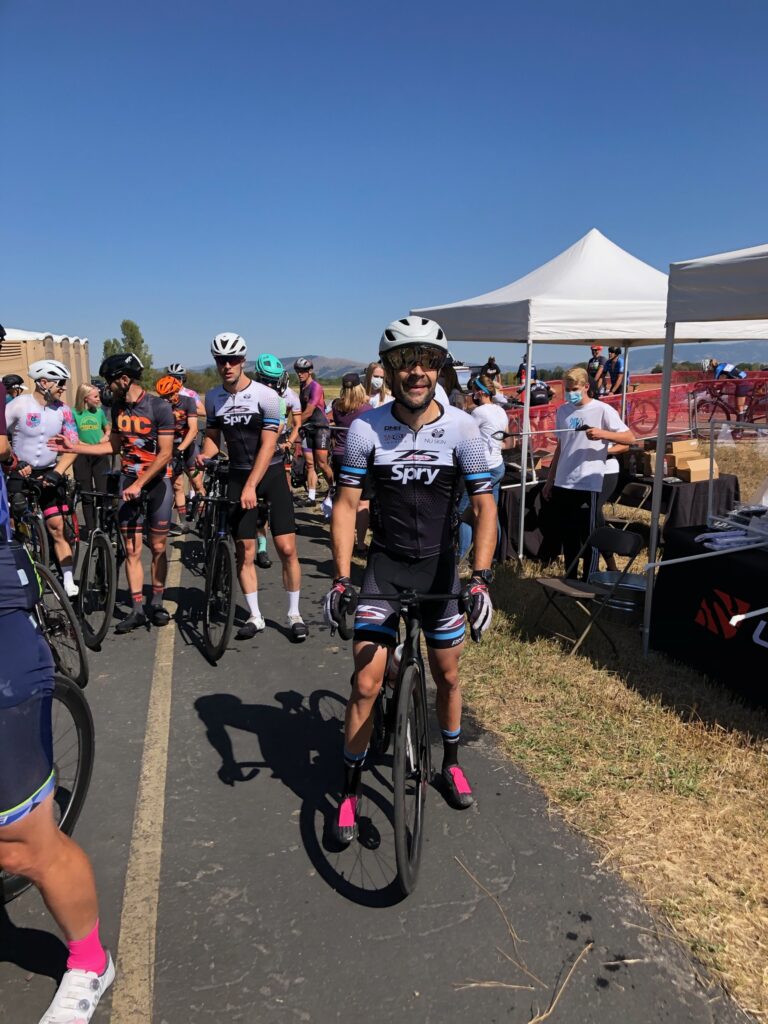 For his third LoToJa, Will was part of a team and raced in the competitive men's open 3/4 category. In his training leading up to the race, Will brought his FTP up to 256 watts with a power-to-weight ratio of 4 W/kg. With increased fitness and the support of his team, Will placed 5th in his category. Will credits his success to his friends that helped him after his crash, his supportive team in the race, and his wife "that puts up with a lot so that I can ride and race." You can connect with Will on the TrainerRoad forum or on Strava.
Tell us your story. Success isn't always a race win. It can be life-changing health improvements, reaching a personal goal, or more.
---
For more cycling training knowledge, listen to Ask a Cycling Coach — the only podcast dedicated to making you a faster cyclist. New episodes are released weekly.