Trying new things can be daunting, especially when there are as many useful features to explore as there are in TrainerRoad. It can be hard to know where to begin, and even with a 30-day money-back guarantee, you still want to be confident you're making the most of your time. Well, we've got you covered! Follow these 6 easy steps to see how the training system that's made thousands and thousands of athletes faster can help you reach your goals, too.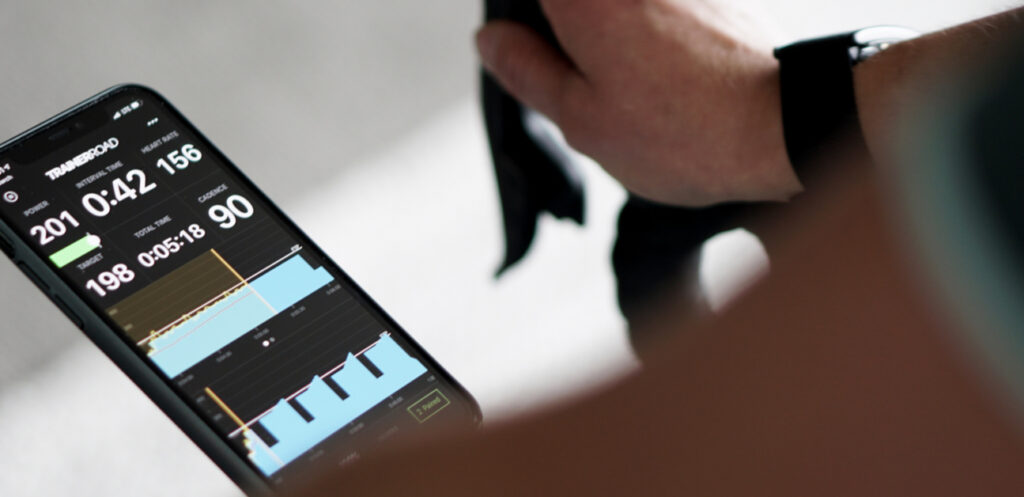 Step 1: Download the App
First things first—the basics. The TrainerRoad app works on every mobile and desktop platform, and quickly syncs with all your training devices. By downloading the app and connecting your devices in advance, you make it easier to jump on the bike and get training as soon as you're ready.
You're prompted to do this during your initial signup, but you can do it any time. Click below to download the app, then sign in and you'll be ready to go.
Click here to find the latest TrainerRoad apps for desktop and mobile.
---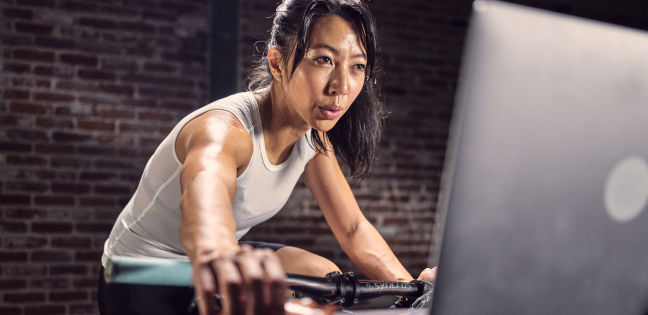 Step 2: Pair Your Devices
TrainerRoad can work with almost any training setup. Head over to our Equipment Checker to quickly find out in advance if your devices will work.
To pair your devices, open the TrainerRoad app and select the "Devices" tab in the main menu. Make sure Bluetooth or ANT+ is set to "ON", then pedal for a few moments to wake up your device. Once it appears in the menu, click on it and wait a moment until it's highlighted green. That means your device is paired!
There are lots of other things you can do from the device menu, like calibrating your power meter, activating Virtual Power to estimate power data, and using PowerMatch 2.0 to control your smart trainer with your power meter. If you ever get confused or need assistance, simply click "support" in the main menu and our team will be happy to help.
Click here for full instructions on pairing devices.
---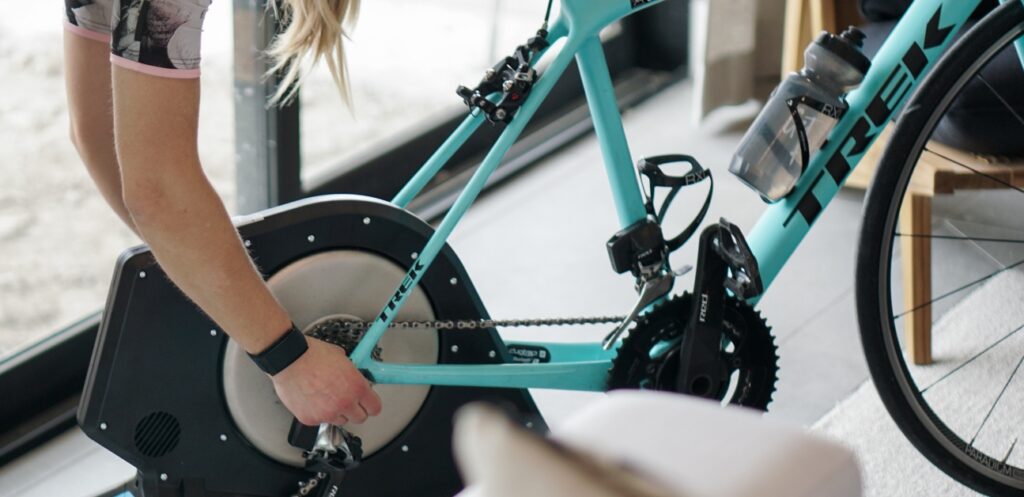 Step 3: Set Up Your Equipment and Connect Other Apps
Setting up your equipment properly is an important step towards success. It removes external obstacles, so you can devote all of your energy and attention to completing your workouts.
– Sync with other Services
Start by syncing your TrainerRoad account with other fitness services you already use, such as Strava, Wahoo, or Garmin Connect. Navigate to the "Account" tab in the main menu on the TrainerRoad app or website, then scroll down to "Ride Sync". From here you can connect the services of your choice to import and export data.
Click here to learn more about connecting with other apps.
– Set up Your Equipment for Indoor Training
If you plan to train indoors, set your bike up on the trainer ahead of time and have your shoes, kit, and supplies ready to go. 75% of your energy goes towards temperature regulation, so a good fan is absolutely essential when training indoors, so is ample hydration and a towel for sweat. Get some food ready to fuel your work, especially if your workout is intense or longer than an hour. Last but not least, have your preferred entertainment ready to go, whether it's movies, music, or even a good book.
Click here for more advice on Indoor Training.
– Set up Your Equipment for Outside Workouts
TrainerRoad workouts can be exported to Garmin and Wahoo head units to complete outside. It's fun, effective, and especially enjoyable during nice weather, and you can even do them by feel if you don't have a power meter. We recommend using custom display settings on your device, to efficiently show you the information you need without distractions. Plan a safe route for your workout, and bring plenty of food and drink. Most of all, have fun!

Click here for detailed instructions on all aspects of Outside Workouts.
---
Step 4: Take a Ramp Test If You Don't Know Your FTP
TrainerRoad uses your Functional Threshold Power (FTP) to set the overall intensity of your training. That's why it's so important to make sure your FTP is accurate and up-to-date.
If you haven't tested your FTP recently, we recommend taking a ramp test as your first workout. It usually only takes about 25 minutes to complete, and it's only difficult for the last few minutes of the test. Once you complete the ramp test you can be confident that every workout will be perfectly suited to your abilities, so your training will be as effective and sustainable as possible.
Click Here to Learn More About the Ramp Test
---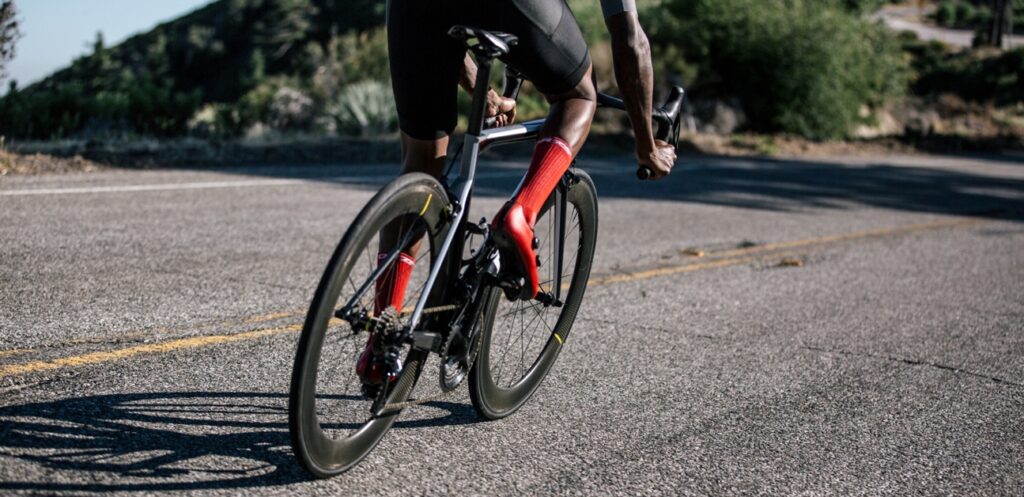 Step 5: Try Some Short, Interesting Workouts
Effective training includes all different types of workouts, from gentle recovery spins to high-intensity repeats. But if you're just getting the feel for things, prioritize fun. Choose short, varied sessions that will be exciting and time-effective introductions to structured training.
TrainNow is a great way to find these workouts. TrainNow analyzes your abilities and recommends perfect individual workouts. Simply head to the main menu in the TrainerRoad app, click "TrainNow", and specify your preferred duration. TrainNow offers suggestions in 3 different styles; we recommend trying out a 45-minute Climbing or Attacking workout. These generally include lots of variation and some challenging intensity, at a very manageable length.
Click Here to Learn More About Picking Workouts With TrainNow
---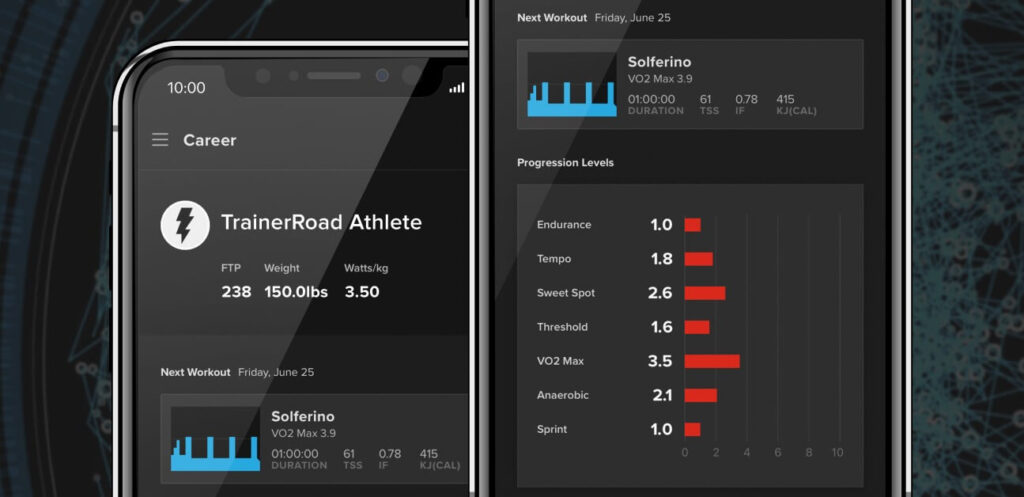 Step 6: Explore The App and Other Advanced Features
Beyond pairing devices and completing workouts, there are a ton of cool things you can do with TrainerRoad, so take some time to experiment and explore these features. From easily-adjustable scheduling with the Calendar, to powerful performance Analytics, to the insights of Adaptive Training's Progression Levels, you have the most advanced training platform in cycling available at your fingertips. Take advantage and see how these features can all work together to make you a faster cyclist.