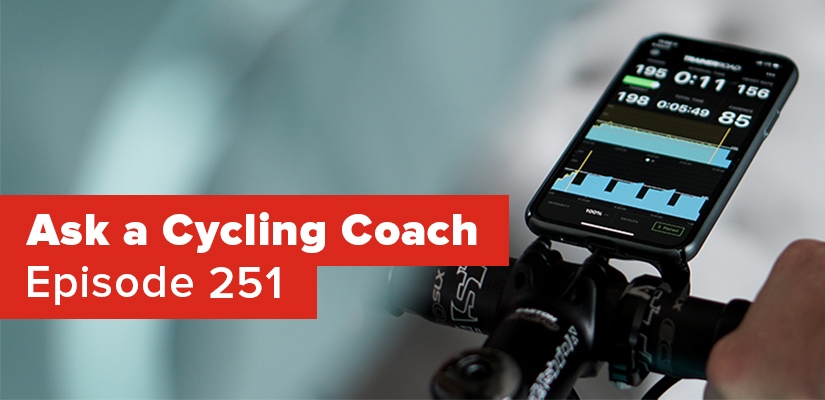 What to do if your events are canceled, tips to nail your outside workouts, the effect of hormonal birth control on training and performance plus more in Episode 251 of the Ask a Cycling Coach Podcast.
More show notes and discussion in the TrainerRoad Forum.
---
Topics covered in this episode
What to do if your events are canceled
Techniques to continue training your swim if your local pool is closed
Tips to use Outside Workouts and get faster
Why workouts are usually structured for one energy system at a time
The effect of training on your blood plasma levels
How to hold steady power over rolling terrain
Choosing to race the "novice" category before cat 4
How hormonal birth control can effect your training and performance
Finding the best places to train outside
For more cycling training knowledge, listen to the Ask a Cycling Coach — the only podcast dedicated to making you a faster cyclist. New episodes are released weekly.
---
Full Transcription of Podcast
Please note this is an automated transcription and is prone to error. If you have any questions, please reference the timestamps in the podcast or video for further clarification. If you have additional questions, please reach out to us at support@trainerroad.com