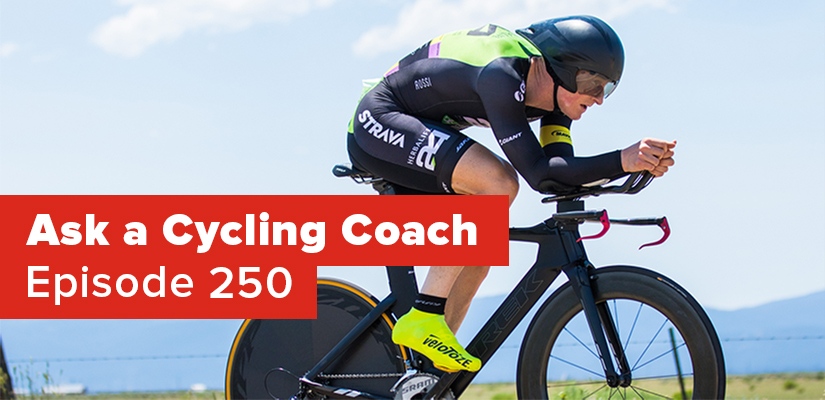 Special guest Justin Rossi from The Chase joins us to discuss his transition to triathlon and answer your training questions.
More show notes and discussion in the TrainerRoad Forum.
---
Topics covered in this episode
Special guest Justin Rossi from The Chase!
What it means when you only make small improvements in your FTP
How to handle a feed zone without support
Pre-workout non-processed food options
The optimal time to start training in the aero-position for your event
Creatine's effect on cycling performance
What to do after you reach peak fitness to keep getting faster
Training tips to get a big FTP
How to stop wheel lift while sprinting
For more cycling training knowledge, listen to the Ask a Cycling Coach — the only podcast dedicated to making you a faster cyclist. New episodes are released weekly.
---
Full Transcription of Podcast
Please note this is an automated transcription and is prone to error. If you have any questions, please reference the timestamps in the podcast or video for further clarification. If you have additional questions, please reach out to us at support@trainerroad.com