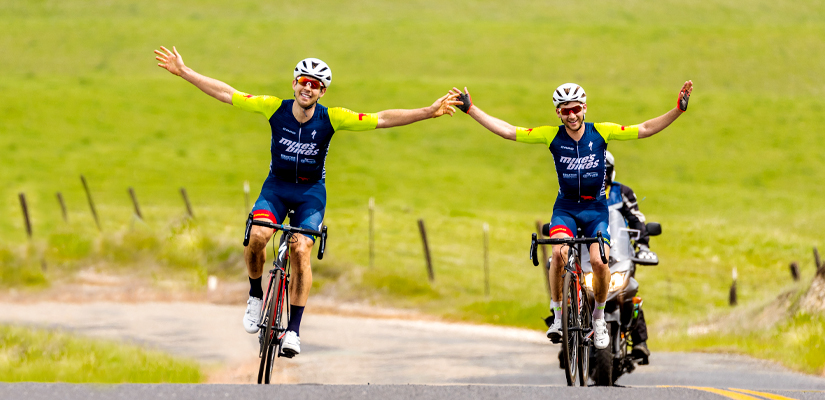 Our 200th episode of the Ask a Cycling Coach Podcast will feature discussions on happiness and performance, how to understand and overcome your performance limiters, how training changes your body at a cellular level, and much more! Join us live on Facebook and YouTube at 8:00am Pacific on Thursday, March 28.

More show notes and discussion in the TrainerRoad Forum.
---
Topics covered in this episode
How to use a lack of race fitness to your advantage

New race analysis videos: sag climbing and descending

What beet juice actually does for performance

How to overcome fitness blocks

How to do a fair self-analysis of your cycling potential

Why muscle fiber composition isn't a strict determinant of performance

How training changes our body at the cellular level

A guide to strategic decision making in race situations

How to recognize changes in wind

How to know if you should abandon a race plan or stick to it

Why a faster cadence is almost always a better solution for climbing

How long does it take to lose the benefit of a warmup?

Why and how you should calibrate your power meter every ride

Is sparkling water bad for performance?

How being happy makes you faster

Why you shouldn't get out of the saddle toward the end of the
TrainerRoad ramp test
For more cycling training knowledge, listen to the Ask a Cycling Coach — the only podcast dedicated to making you a faster cyclist. New episodes are released weekly.
---
Full Transcription of Podcast
Please note this is an automated transcription and is prone to error. If you have any questions, please reference the timestamps in the podcast or video for further clarification. If you have additional questions, please reach out to us at support@trainerroad.com
Transcription to be added after recording.