After winning the Individual Time Trial National Championships in 2014, Thrude Natholmen set her sights on the next big goal. When this goal didn't come together, it became a struggle to hold onto motivation and stay on the right track. Learn how Thrude pushed through her setbacks and got back to working towards her goals in this episode of the Successful Athlete's Podcast.
Share your success story and tell us how TrainerRoad helped you reach your goals.
---
Diving Into the Deep End
In 2006, Thrude Natholmen was teaching spin classes and commuting to nursing school by bike when she made a bet with her friends that she could complete Styrkeproven—a 554-kilometer Gran Fondo. She hadn't done any structured events at the time, and her longest ride was 120 kilometers, but she was determined that she could finish it.
Nineteen hours on the bike, and 344 miles of riding later, Thrude finished the Gran Fondo. She says, "It was just a nightmare." While that was probably very true, the experience wasn't so bad that Thrude decided for it to be her last event. In fact, it managed to light a new fire in her. As someone who grew up competing in show-jumping, Thrude has always loved competition, and her first cycling event was a reminder of how much she wanted to compete.
Adaptive Training
Get the right workout, every time with training that adapts to you.
Check Out TrainerRoad
Her passion for competition and an interest in cycling led Thrude to race in the Norwegian Cup's elite category. This race included a road race, a criterium, and a time trial, allowing Thrude to test out all three racing formats. After finishing the whole race, Thrude had no doubt that the time trial was her favorite of the three. "With time trialing, you can just focus and just work hard, and I like that." Following this event, Thrude decided to dedicate herself to racing Time Trials.
Winning National Championships
It wasn't before long that Thrude's drive and dedication were bringing her to the top step of the podium in masters and elite races. In 2007, she and her team won first place in the masters category at the Norwegian national championships for the team time trial. From there, she went on to win another team time trial at nationals and an individual time trial win at nationals.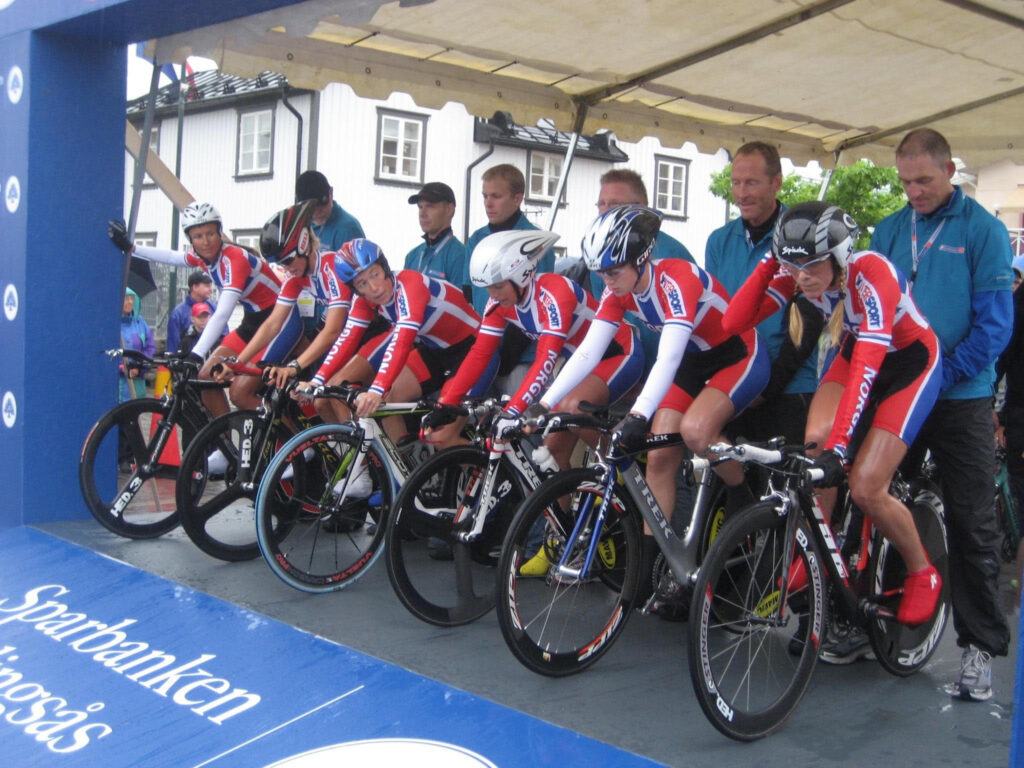 Facing Setbacks
After her individual TT win in 2014, Thrude decided it was time to focus on a goal that had been on her mind for a few years—qualifying for the Norwegian National Team. With her current race resume and her national-level results, Thrude felt that this goal was now within her reach.
To qualify for the national team, Thrude had specific objectives she would need to meet. The first was to get on the nationals podium in the individual TT. Things didn't quite go to plan for Thrude, though, and she ended up placing third at national. Shortly after, Thrude set the Norwegian Women's TT record. She hoped this would be her ticket on the team, but her time wasn't quite fast enough to guarantee her a spot. Her final opportunity was to through a seven-day UCI stage race followed by a UCI 1.1 time trial. If her time in the TT was fast enough, she'd have a spot on the team.
After completing this final set of qualifying races, the team ultimately decided that Thrude's time just wasn't fast enough. Thrude tried once again in 2016, but when her first opportunity to qualify came at nationals, she finished fourth. Another result that wouldn't quite get her on the team. At this point, Thrude was struggling to hold onto her motivation.
Overtraining Symptoms
As Thrude continued training, she struggled with fueling, lack of sleep, and a lot of personal stress. As this continued, Thrude saw that her well-being was declining. By September of 2017, she couldn't ignore the feelings any longer—she needed to take a complete break from training.
When she got back on the bike in December of 2017, she felt like her old self again. She was strong and eager to get back to work. Unfortunately, it wasn't long before things turned sour again. Thrude says she jumped into challenging training too soon and was coping with the same symptoms of overtraining she had seen months before. She couldn't get her heart rate down or her power-up and says, "I was sort of tired of the whole thing really, I didn't have the same spirit as I used to have."
Finding Community and a New Perspective
In the following years, Thrude continued training and racing, but wasn't as committed as she had been either. She spent most of her time mountain biking and doing a few races, but ultimately she wasn't satisfied with this approach to training either. Thrude couldn't help but hope that she would be able to get back to competing at a high level. Thrude loves to compete, and in the absence of competition, she wasn't enjoying cycling as much.
Around the same time, Thrude started listening to the Ask a Cycling Coach Podcast. As she listened to weekly episodes, she was surprised to hear that plenty of other athletes were experiencing some of the same challenges. "Hearing that other people have the same struggles made me feel like I had this community that I could lean on and find answers to all my questions." This helped Thrude realize that it wasn't time to give up her competitive goals and quit working towards her dream. Instead, she'd just needed to make some changes to her approach.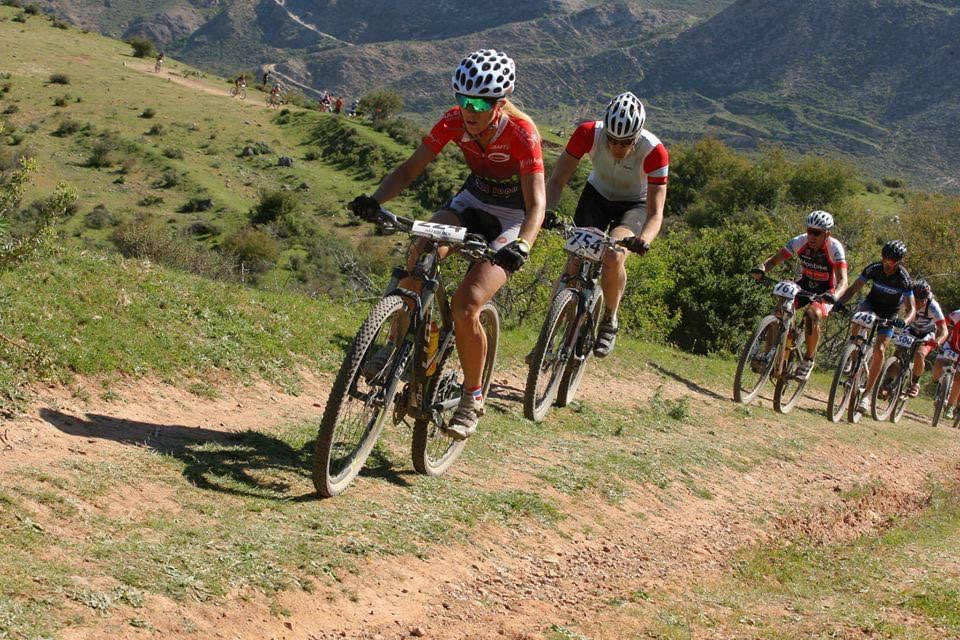 In March of 2020, Thrude did exactly that—she signed up for TrainerRoad and started a structured training plan. With a new perspective on training and a determination to get back to her favorite part of racing, Thrude's raised her FTP by eighteen watts and maintained a consistent training regimen. In the next few seasons, she hopes to return to nationals and get back on the podium for time trials. In the meantime, she's focusing on the process goals as she turns her current attention to fueling and balancing structured training with rest.