Kona. The name alone inspires both fear and awe in endurance athletes around the world. Norman Banick went to Kona for the 2019 Ironman World Championship with lofty goals—finish under nine hours and place in the top 100. After being battered by Hawaiian sun and wind, Norman finished 102nd overall with an incredible time of 9:11:09.
---
Share your success story and tell us how TrainerRoad helped you reach your goals. 
---
---
Growing tired of poor results and crashing in criterium races, Norman made the switch to triathlon in 2009. By 2011, he was competing in full-distance events and came within two minutes of qualifying for Kona. In 2017, Norman qualified and made the trip to Kona. This was vital as he would lean on that experience in 2019.
Key Learnings From Norman's First Trip To Kona
Choose whether you are going to compete or survive. This will help you plan both your training and pacing.
Don't underestimate the heat. If you live in a colder climate, devote time to become heat adapted.
Arrive as early as possible to give yourself time to adjust to the change in time zones. That way you can get enough sleep the week before.
Arriving early will also give you the chance to recon the course and experience the wind and heat.
Training for a Full-Distance Triathlon
For both qualifying and the championships in Kona, Norman used the Full-Distance, Mid-Volume TrainerRoad plan. One of the few modifications that he made to the training plan was adding a long mid-week ride. He didn't spend much time swimming as he doesn't particularly enjoy it. Instead, Norman focused mostly on cycling and running.
Adaptive Training
Get the right workout, every time with training that adapts to you.
Check Out TrainerRoad
Throughout the training process, Norman's focus was on quality and consistency, which is why he chose a mid-volume plan. Instead of overwhelming his ability to recover with higher volumes, he smartly added what he could to the training. He also proved the point that high volume isn't the only way to achieve superior performance.
The heat at Kona is a cruel opponent, and Norman's home in Central Europe doesn't replicate the climate of Hawaii. So, for heat adaptation, he would soak in a hot bath immediately after training. Heat adaptation can increase your blood plasma volume, and acclimatizing to the heat was an essential step for Norman.
Full Distance Triathlon Tip
Create a training plan that works for your schedule and available training time. That way you can focus on consistent, quality training.
The Swim
Norman's swim had an inauspicious beginning. Problems with his goggles, coupled with the new wave start format, meant that he arrived at the start with just a minute to spare. Additionally, he was wearing a new race suit, one that he hadn't worn in a full-distance race yet. The suit chaffed his shoulders badly. Luckily, adrenaline helped Norman mostly ignore the pain from the suit.
Given that Norman hadn't devoted much time to swimming training, he completed the 2.4-mile swim in a relatively swift 59:43 and placed 344 overall. However, once out of the water, Norman would have to deal with Kona's unrelenting heat—that would seek to derail his goals for the rest of the day.
Full-Distance Triathlon Swim Tip
Make sure to test your goggles and swimsuit in conditions that mimic your goal event as closely as possible. There can be a great deal of difference between training and your race pace.
The Bike
Norman's passage through T1 was smooth because of his planning before the race. Not only was his bike near a recognizable landmark in the transition area, but he made sure to have his bike in the right gear. Upon leaving T1, triathletes face a steep hill. Having the bike in the small ring helped Norman keep to his pacing plan from the start.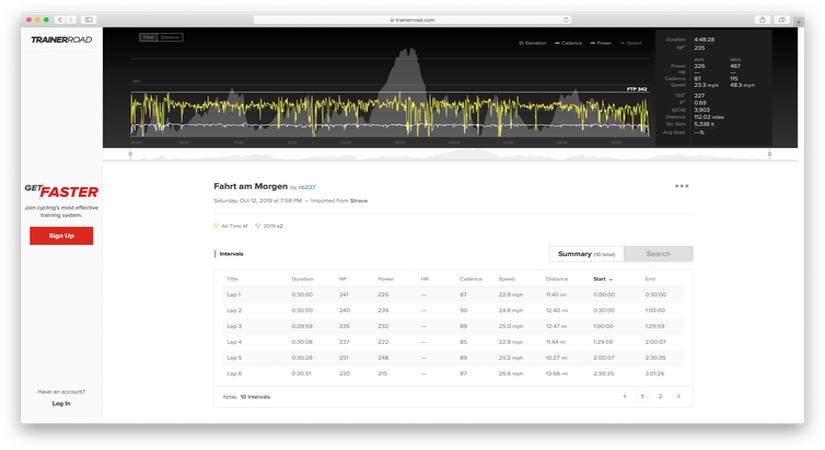 Norman based his pacing from training and planned to average 240w. He planned to push about 10% harder to deal with headwinds and climbs while taking it easier on the descents. He felt strong for the first part of the bike leg, but as the heat began its vicious assault, Norman felt hammered. Pacing with a power meter is an excellent method, but you have to listen to your body. Norman, feeling the fatigue setting in his legs, chose to lower his target to something more manageable.
Norman held tightly to his target power up the climb to Hawi, but he came face-to-face with the mental challenge of Kona after the turnaround. Norman said of the moment, "It's mostly mental, for me at least. You have to keep your focus."
Focus is a necessity for the descent from Hawi due to the strong winds. Norman, leaning on his course recon earlier in the week, decided to descend with his hand on the brakes. This helped ensure that his race wouldn't be ended early by a mishap. Norman finished the bike leg in 4:49:16, 135th overall, and his goals still within reach.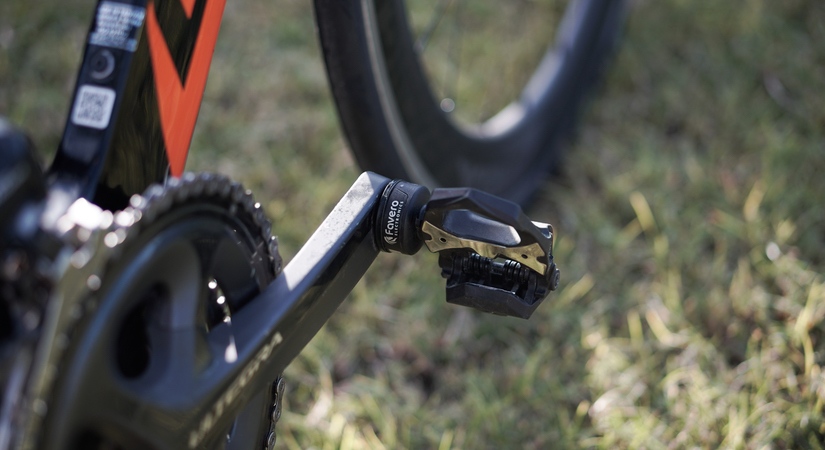 Full-Distance Triathlon Bike Tip
Consider both your prior training and running ability when building a pacing plan for the bike leg. A good starting point is a target of 65% FTP. This can go as high as 80% of FTP if you fuel sufficiently and have the fitness so that it won't detract from your run performance.
The Run
Leaving T2 in his Nike Vapor Fly shoes, Norman set out to run a 3:10 marathon. His pacing plan was to run as close as possible to a 7:10/mile pace. This included stops at aid stations. To manage the hills, Norman wanted to push the pace, but balance it enough that his heart rate wouldn't get out of control.
Stopping at the aid stations was a crucial part of managing the heat. At each stop, Norman packed his hat and race suit with ice, while dumping water over himself. But it wasn't enough. The relentless heat, which led to hydration and nutrition issues, forced Norman to begin walking.
With his paced slowed, Norman entered the section of the course that ruins many athletes' Kona dreams—the Energy Lab. The Energy Lab, nestled halfway through the run, is notorious for it's exposed, Sun-baked tarmac. It's a place where no weakness can hide. Norman, discussing his time in the Energy Lab, simply said, "I was completely destroyed."
Despite running out of energy, Norman managed at 3:15:09 marathon to finish out his day. The 3:15 was significantly faster than his 2017 run time. As to why he was faster, Norman acknowledged that his prior Kona experience and training made him a better runner. He didn't focus on running mechanics. Instead, he focused on consistency in training.
Full-Distance Triathlon Run Tip
Getting in enough nutrition on the run can be a daunting challenge. Make sure to fuel as much as you can on the bike. Slowing your running pace can make it easier to digest the food you ingest.
Nutrition for Kona
Getting enough calories for a full-distance triathlon is a challenge. Add in the heat, and it can seem impossible. To combat this, Norman created his own drink mix using a spreadsheet to calculate his caloric needs. Ingredients included fruit juice, maltodextrin, lemon juice, and salt. He refined and tested the mix in training and previous races.
On the bike, he aimed to take in about 1900 Calories, but only 50-60 carbs and hours on the run. He carried two bottles while running and replaced those from his special needs bags. Balancing thirst and taking in too many carbs during the run was a challenge. Too many carbs and you run the risk of stomach upset, but dehydration greatly diminishes performance.
For the most part, Norman nailed his nutrition plan, but by mile 18 on the run course, he ran out of energy. He attributes this mostly to the heat, as it made it difficult to fuel enough. Norman powered through to cross the finish line in 9 hours, eleven minutes.
Full-Distance Triathlon Nutrition Tip
You have to train your GI system to handle a large number of carbohydrates for the bike and run. Experiment with nutrition during your training so you can fuel adequately during your event.
Accomplishing Kona Goals
Reflecting on his fantastic performance, Norman is a bit wistful, realizing that he fell just short of his goals. When asked his overall feeling with the race, he said, "I wanted to make the top 100, and made 102nd. It kind of annoys me." To learn more about Norman's equipment and planning, check out his interview before the race in Ask a Cycling Coach Ep. 226.
Tell us your story. Success isn't always a race win. It can be life-changing health improvements, reaching a personal goal, or more. 
For more cycling training knowledge, listen to Ask a Cycling Coach — the only podcast dedicated to making you a faster cyclist. New episodes are released weekly.