Successful Athletes
From Downhill Racing to Endurance and Strength Training, With Dialed Health's Derek Teel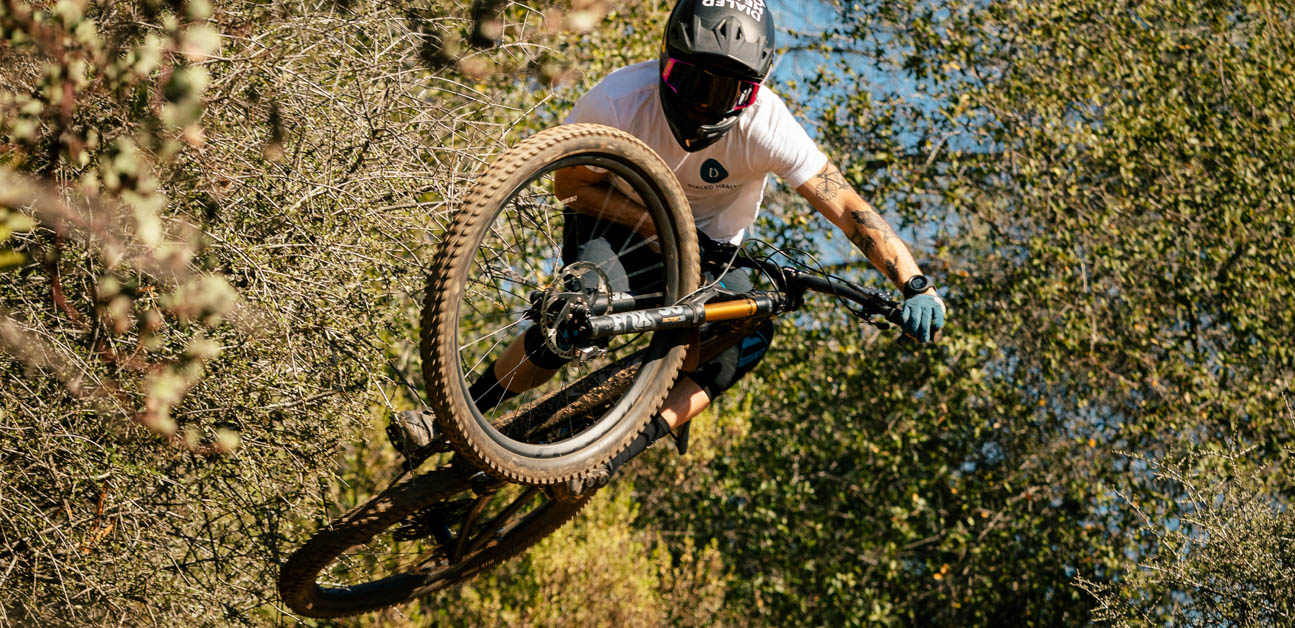 For Derek Teel, being fast means being strong. As a former pro downhill racer, Derek knows firsthand how physical strength can help win races and prevent injury. Now, as the owner of Dialed Health, Derek uses this knowledge to make others faster, by coaching cyclists in strength and mobility. We checked in with Derek to learn more how he got to where he is today, and how strength training can help make you a healthier and more powerful athlete.
Share your success story and tell us how TrainerRoad helped you reach your goals.
---
From a young age, Derek Teel was on track to be a downhill racing superstar. With the full support of his family and community behind him, he started racing at age 14 and rapidly climbed the junior ranks, going professional within a year and a half. It was a dream rapidly coming true, and most importantly for Derek, it was fun. He didn't overthink things or put any unnecessary pressure on himself, and by enjoying the ride he was one of the most competitive Junior racers in the USA by age 17.
But the reality of being a pro eventually became more challenging than just riding for fun. After missing the selection for junior world championships by 2 seconds and tearing his ACL soon after, Derek decided to take a step back. He left the racing world and took the lessons he'd learned about nutrition and fitness and applied them to a new career as a personal fitness trainer.
Lessons from Enduro
After a few years working at gyms as a personal trainer, Derek began riding his bike more, and even raced for a few years in professional enduro events. During this time, he noticed something strange. Despite his backgrounds in both strength training and cycling, he couldn't figure out how to balance his time in the gym with his time on the bike.
Derek often found strength training fatigue and soreness interfered with his bike workouts, but ignoring strength training meant stiffness, inefficiency, and potential injury. The balance was a tough one to strike, and a challenge he knew other riders faced too. After developing a repertoire of movements and exercises that fit the bill, Derek decided to make strength training for cyclists his primary focus. He'd use the lessons he'd learned as a pro in both cycling and strength training to help make athletes better at both.
Adaptive Training
Get the right workout, every time with training that adapts to you.
Check Out TrainerRoad
Dialed Health
Derek called his coaching business Dialed Health, and initially continued working with general fitness clients as well as cyclists. But with pandemic-related restrictions on in-person training, Dialed Health moved almost totally online in 2020, and became exclusively aimed at cyclists and triathletes. 
Derek also continued riding his bike, and started using TrainerRoad to get faster. Despite his background in professional mountain biking, he'd never done much structured endurance training, since downhill and enduro are highly anaerobic and sprint-heavy disciplines. He knew endurance was a weakness, so it became his focus to improve, and it worked. From his initial FTP test at 248 watts, Derek gained 80 watts in less than a year of structured training, bringing him to just below 5 W/kg.
This is especially impressive considering how many demands Derek faces off the bike- he's not only a business owner but also a husband and a dad to 3 young children. But Derek says that despite his busy life, consistency in training is the key to his success. He never skips workouts, opting to instead shorten or move his rides to a different day if his schedule gets full. And he follows the advice he preaches in the weight room, empowering himself to get faster by first getting stronger.
5 benefits of strength and mobility training for cyclists, according to Dialed Health:
Strength: Building muscles and developing neural adaptations makes you physically stronger.
Reduced Compensation: Activating more muscles through strength training helps prevent your primary cycling muscles from developing overuse injuries
Injury Prevention: Stronger bodies are more stable during riding and racing, and are more resistant to injury in the event of a crash
Comfort: Better alignment and muscle activation means more comfortable cycling, and a comfortable rider is a powerful rider.
Efficiency: A strong body without pain, instability, or unused muscles transmits power more efficiently, and is faster as a result.
Derek's 3 Favorite Simple Strength Movements for Cyclists
Many cyclists would like to get stronger, but don't have any equipment or even know where to start. Luckily, Derek does this for a living, and he shared his 3 favorite movements that can benefit any rider.
Posterior Pelvic Tilt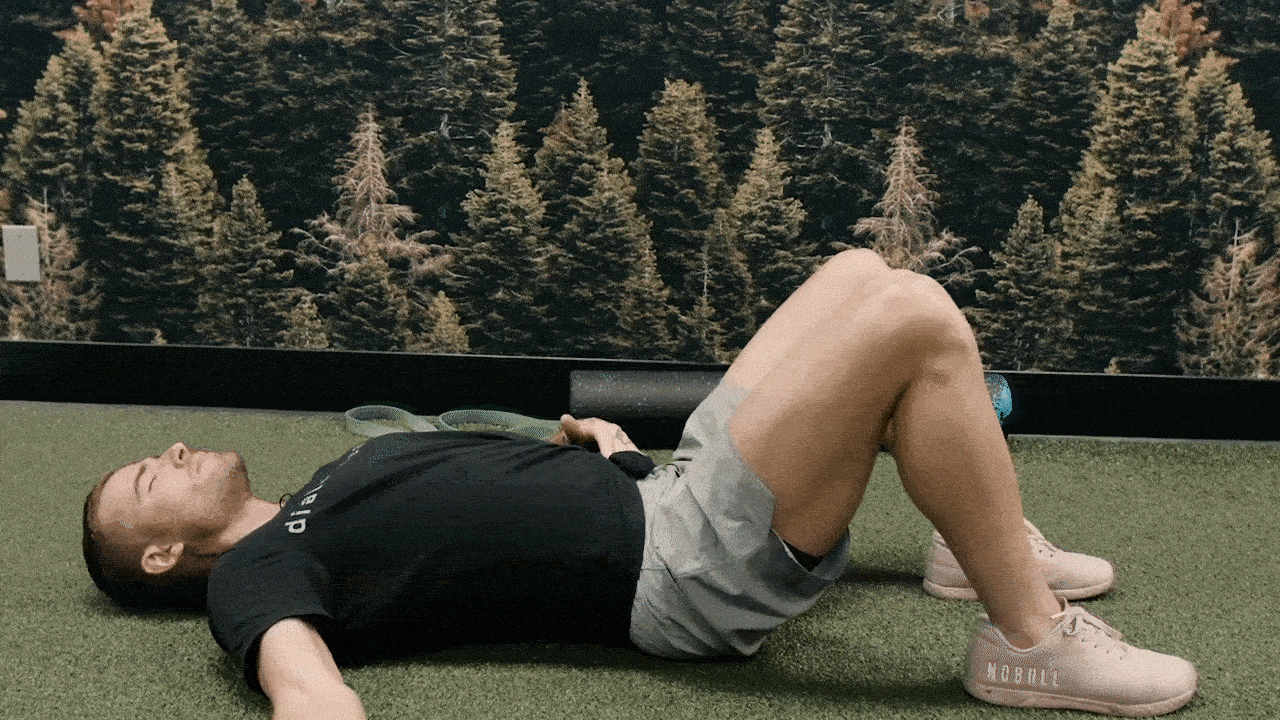 Lay on the ground with your feet planted and knees bent at about 90°. Now, try to eliminate the space between the floor and your lower back by simultaneously contracting your lower abs and "tucking" your hips. Reinforcing the brain/muscle connection with your lower abdominals can help keep them more active while riding, reducing strain on your lower back. Do 10 slow reps before each workout or ride.
Opposite Toe Touch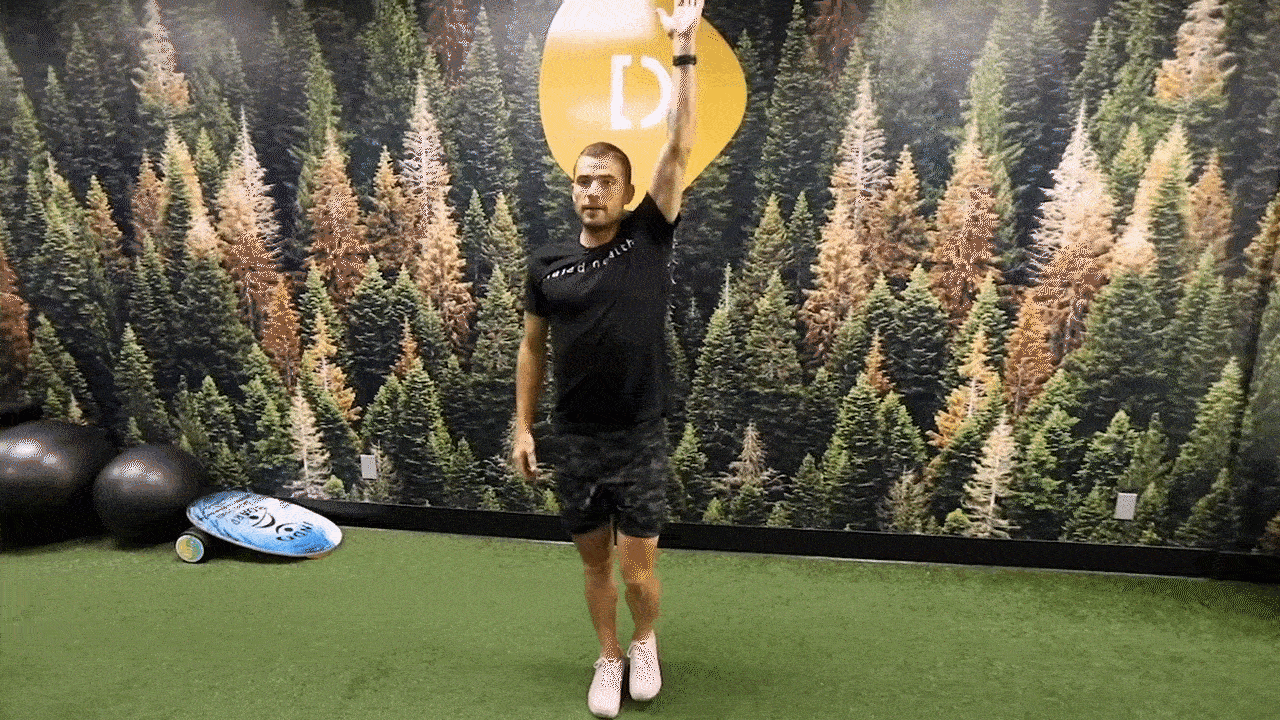 Stand on one leg, letting your other leg hover nearby. Raise the arm on your lifted-leg side straight over your head, and try to use this hand to touch the toe of the opposite (planted) foot. It sounds simple, but it will challenge your stability more than you expect to balance without falling out of position. Try 10 reps on each side without tapping your raised foot. If it's too easy, try standing on a rolled up pillow or towel for an extra challenge.
Side Plank Reach Through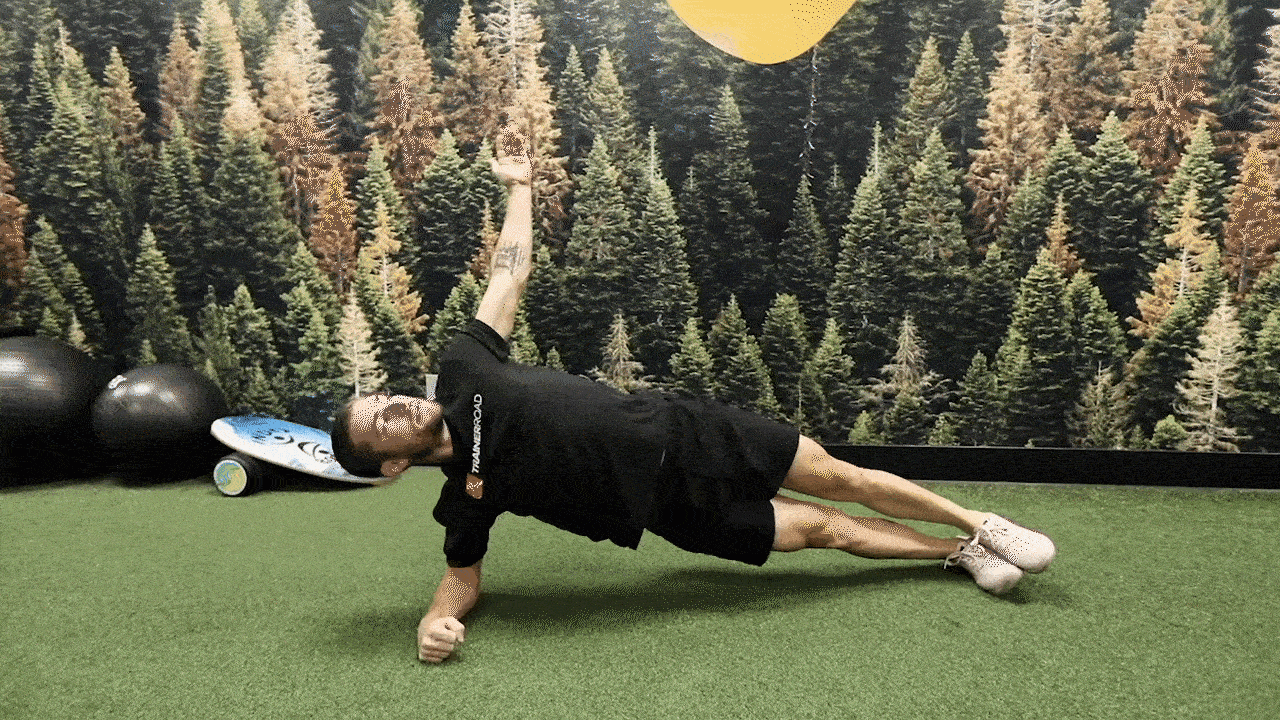 Begin in a traditional side plank position with your elbow on the ground (make sure it's not too far out ahead of your shoulder or this will be uncomfortable.)  You can put the top foot on the floor in front of the bottom foot for stability, or stack your feet to make it more challenging. Either way, keep your hips up. Now, extend your top arm straight towards the ceiling and then reach it down, passing under your chest as if reaching for something behind you. Allow your torso to rotate during the movement, but don't drop your hips. Once your hand gets past your torso under you, reverse the movement back up to the top while continuing to press your hips forward and up. Try 10 on each side.

---

Follow Derek on Instagram @DialedHealth