TrainerRoad's newly-redesigned mobile app for iOS and Android devices lets you plan and control your training in one place. Create a custom training plan with Plan Builder, manage and schedule rides on your Calendar, and get intelligently recommended workouts with TrainNow. The new TrainerRoad mobile app is available today!
---
---
What's New in the TrainerRoad Mobile App
We rebuilt the app from the ground up for improved speed and responsiveness while adding more features so you can plan, train, and analyze—all with your mobile device.
---
Plan Builder and Calendar Management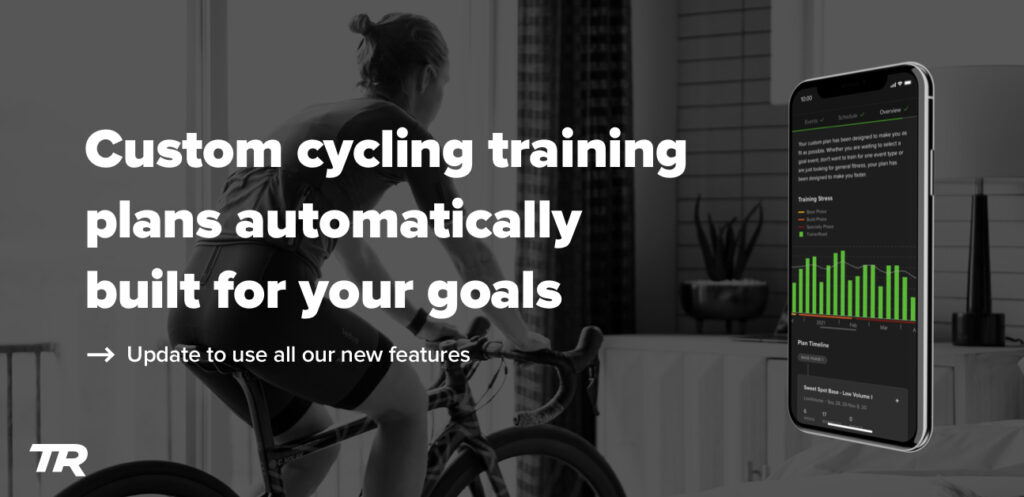 With Plan Builder and over 100 goal-based training plans, you can plan your entire season from your mobile device. Plan Builder is an automated training plan creator that builds custom training plans. It uses your current training load, experience, primary discipline, and schedule to build the perfect plan for your goals. Now, with a fully supported Calendar, you can schedule or manage workouts, and change indoor workouts to outside with ease.
Adaptive Training
Get the right workout, every time with training that adapts to you.
Check Out TrainerRoad
TrainNow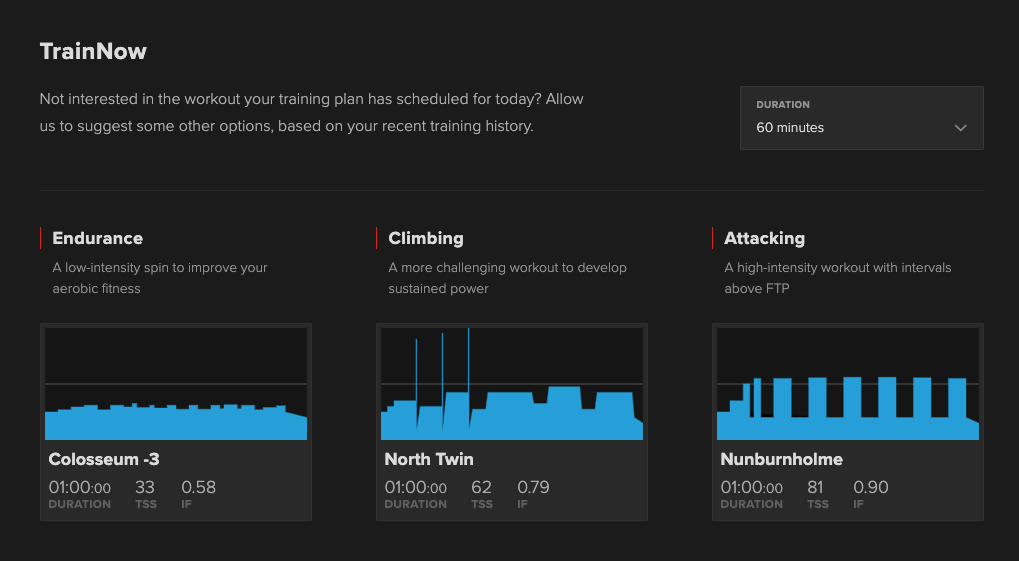 Train on your terms with the power of Adaptive Training. TrainNow gives you the flexibility to complete structured training, when and how you want, with intelligently recommended workouts. We designed this feature as an easy solution to take advantage of power-based interval training—when and how you want. Instead of endlessly scrolling through workouts looking for the right one, TrainNow recommends workouts based on your current fitness abilities.
PowerMatch 2.0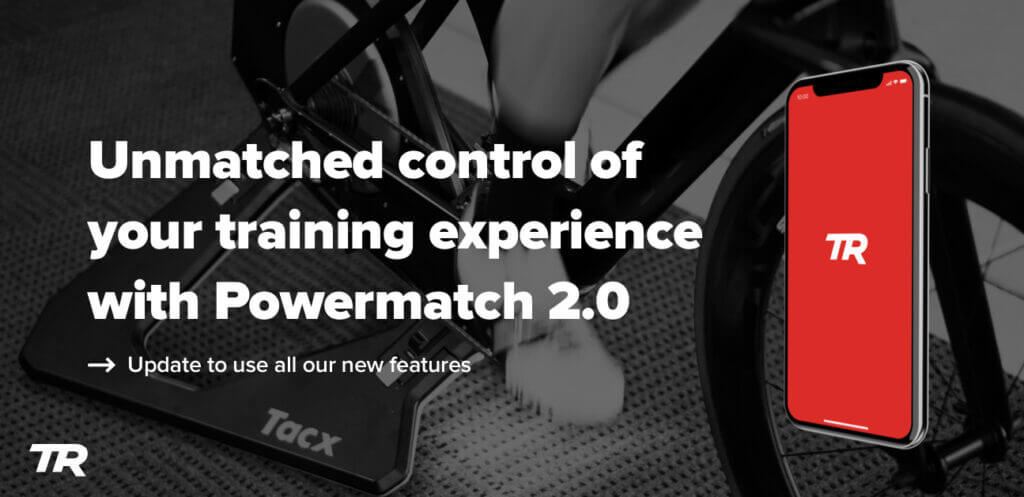 Using new machine learning models, PowerMatch 2.0 gives you improved responsiveness when you're using a power meter to control your smart trainer's resistance in ERG mode. It uses the power readings from your power meter and measures the offset between your power meter and smart trainer to adjust the resistance. You can access this feature from the Devices tab after paring your power meter and smart trainer.
Social Sharing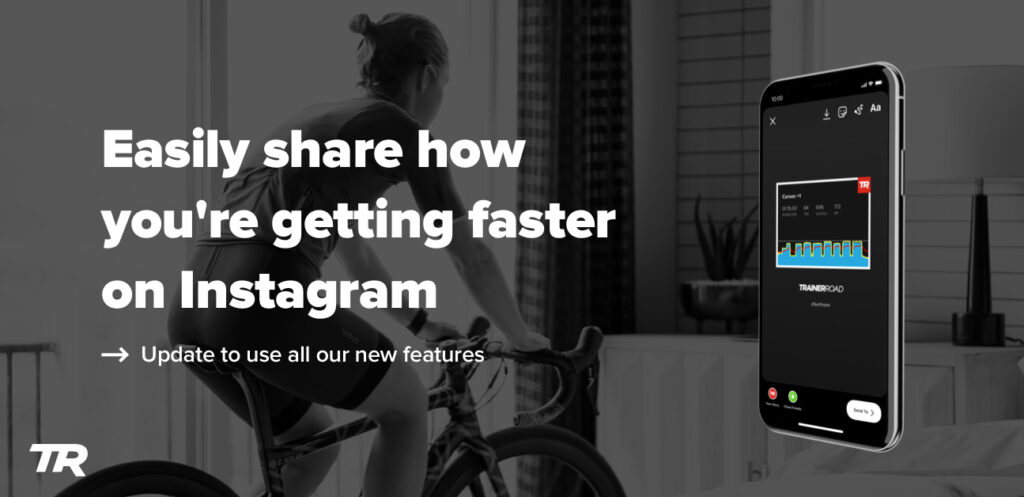 Share your hard work and how you're getting faster with all your friends. You can share your workout summary, in one click, to Instagram Stories.
Native Language Support
You can now use the TrainerRoad mobile app in fourteen different languages, including the workout instructions. Supported languages include English, Spanish, Spanish (Latin American), French, Chinese (Simplified), Chinese (Traditional), Japanese, Italian, Dutch, German, Korean, Portuguese (Brazil), Portuguese (Portugal), and Russian.
---
All these features and more are available today in the all-new TrainerRoad mobile app for iOS and Android.