Racing
Getting Faster for Reasons Beyond the Podium — Spotlight on Pete Morris of Team Clif Bar Cycling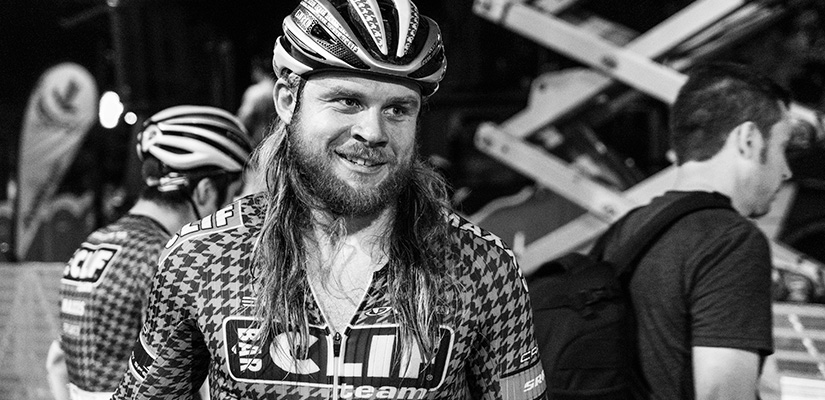 Ninety percent of the time Pete Morris lines up at a race with priorities greater than crossing the finish line first. When it comes to riding his bike, the humble powerhouse who races for Team CLIF Bar Cycling has other measures of success.
---
If you would have told Pete Morris eight years ago he'd be racing the events he participates in today, he would have called you crazy. The rider who's known for his striking resemblance to Thor, started out his cycling career racing locally. Every Tuesday night was an opportunity to make an impression on his own little pond. Today, he travels the country racing with criterium-focused Team CLIF Bar Cycling, leaving an impression on hundreds of cycling fans.
Why Pete Trains Hard to Get Faster
For Pete, putting in the hard work behind the scenes on TrainerRoad has little to do with racking up personal race wins. Instead, it's all about showing up fit and ready to ride fast so he can support his teammates and, as he likes to say, "give the fans a good show." One of his favorite post-race activities underscores the latter. You'll often find the long-haired, 200-pound source of power surrounded by kiddos eager to snag an autograph before and after big crit events.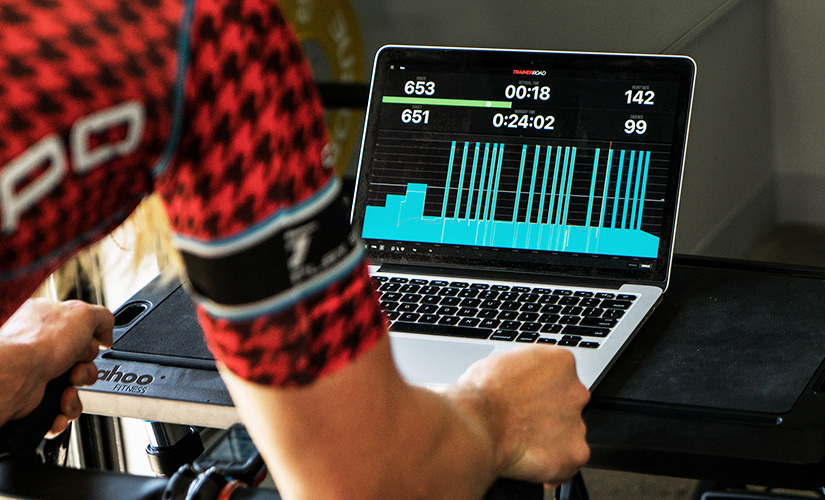 Engaging with the crowd and giving back to the community with Team CLIF Bar brings about the same level of satisfaction and appreciation for the sport as standing on the podium. That's where Pete sets himself apart from the rest. He's the farthest thing from a puffy-chested poor sport. Pete's demeanor is best described as oozing with gratitude.
Although Pete's perspective on racing is not commonly shared among athletes who race for themselves, it does not nullify hard work. In fact, it stokes Pete's fire all the more to train hard. You can't be a good teammate if you don't put in the work, just as you can't win the crowd if you're slow due to cutting corners in training.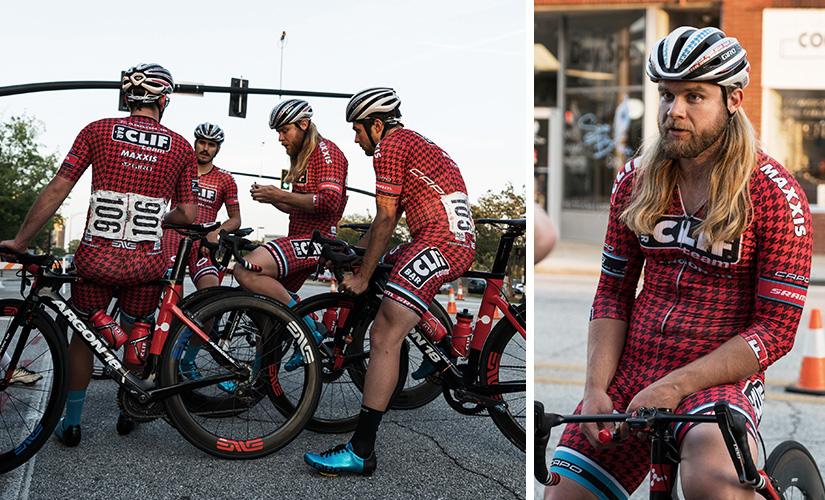 "Thinking about a win never makes you train harder. You train hard to be a strong teammate, to be helpful and do what you need to do at these races."
The Honor of Racing in Athens
This past May, when Pete lined up beside his teammates in Athens, Georgia at their biggest race of the year, the Athens Twilight Criterium, his goals were the same: support his teammates and give the crowd a good show. Both objectives were accomplished.
Thousands of people lined the streets to watch the 2-hour criterium race, making the energy of the night indescribably palatable. Justifiably, Pete's performance was impacted by it all. For those who were there, they witnessed "Thor" in his element.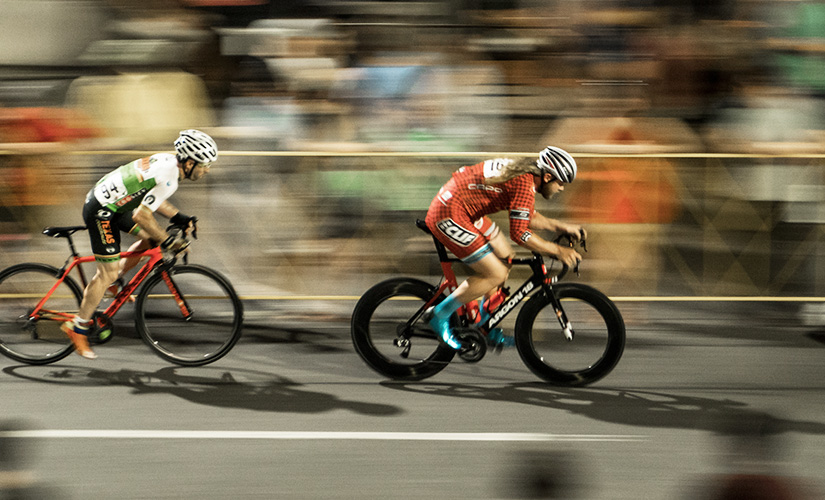 "This is the race where you get extra fitness just by being here."
Pete provided strong support for his team up until the final eight laps and the race concluded with an action-packed finale featuring one of his teammates, Michael, in a three-man break. With that, knowing they accomplished what they set out to do, Pete and the rest of Team CLIF Bar left Georgia feeling the way all athletes hope to feel after a weekend of soul-baring riding: successful.