In just one season of training, TrainerRoad user Justin Thomas achieved a top 5 finish in one of the most competitive fields at the 2018 Cyclocross Nationals.
---
Translating success from one discipline of riding to another takes hard work. When Justin, a former mountain bike champion and Masters racer, learned that Cyclocross Nationals was going to be held in his backyard, Reno, Nevada, he decided he was up for the challenge.
To become a faster cyclocross racer, Justin dedicated himself to months of training and racing. After thirty-four days on the road racing to earn points for a good call-up position and nearly 100 completed TrainerRoad workouts later, the 5.01 W/kg athlete found himself on the podium at the 2018 Cyclocross Nationals.
For a look into Justin's world leading up to his nationals race, check out the video below
Q&A with Justin Thomas
Q: What was your training plan leading up to CX Nationals?
To quickly gain fitness for my 5-week race sabbatical I took in mid-September, I started with TrainerRoad in July 2017 with Short Power Build. During the sabbatical, I maintained fitness with racing, easy aerobic rides and race sharpeners like Basin, Pahrah, Truuli. After the sabbatical, I took a few weeks off R&R, then built volume/intensity and started the Cyclocross Specialty Plan – High Volume, leading right up to CX Nationals in mid-January.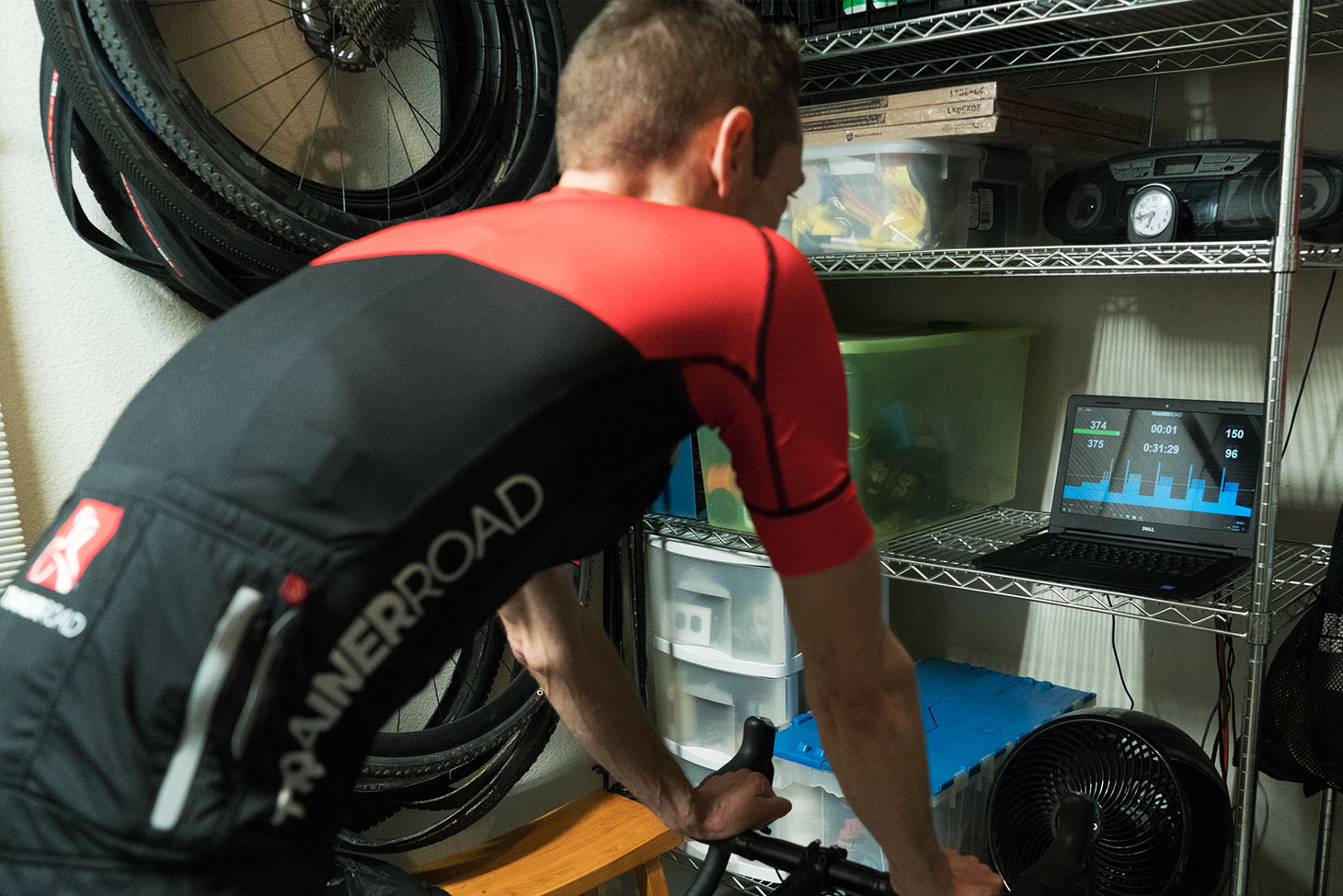 Q: How did your training differ when you were at home from when you were on the road racing?
At home, everything was structured: TrainerRoad plan, Wahoo Kickr, sleeping in my own bed! For my trip, I created and followed a calendar outline of travel days, race days, R&R days but had to be more flexible in case things didn't go to plan or when my family met me on East Coast for a few weeks.
After consulting with Coach Chad and Coach Jonathan, we determined the main goal was to show up to the races rested, race hard for 2-3 days, travel, rest, sharpen up, race again, repeat. My fitness and racing seemed pretty consistent from beginning to end, other than the bookend crashes.
Q: How did you incorporate outdoor rides with your TR training plan?
My typical outdoor rides are easy rides during my lunch breaks, an LSD ride or group "drop ride" on weekends.

Q: What type of running (if any) did you add to your CX training?
I come from a running background in high school, college and then Xterra so I only supplement a few :20-:30 runs with my dogs or kids, because running comes naturally to me.
Q: What days of your plan did you incorporate your running?
Maybe my R&R days or lunch breaks to get away from the bike.
Q: How did you incorporate strength training into your CX training?
I consistently, year around, strength train ~2 days per week. Mostly core, multi-joint, stabilizing movements. If I don't strength train, I'm more susceptible to injury.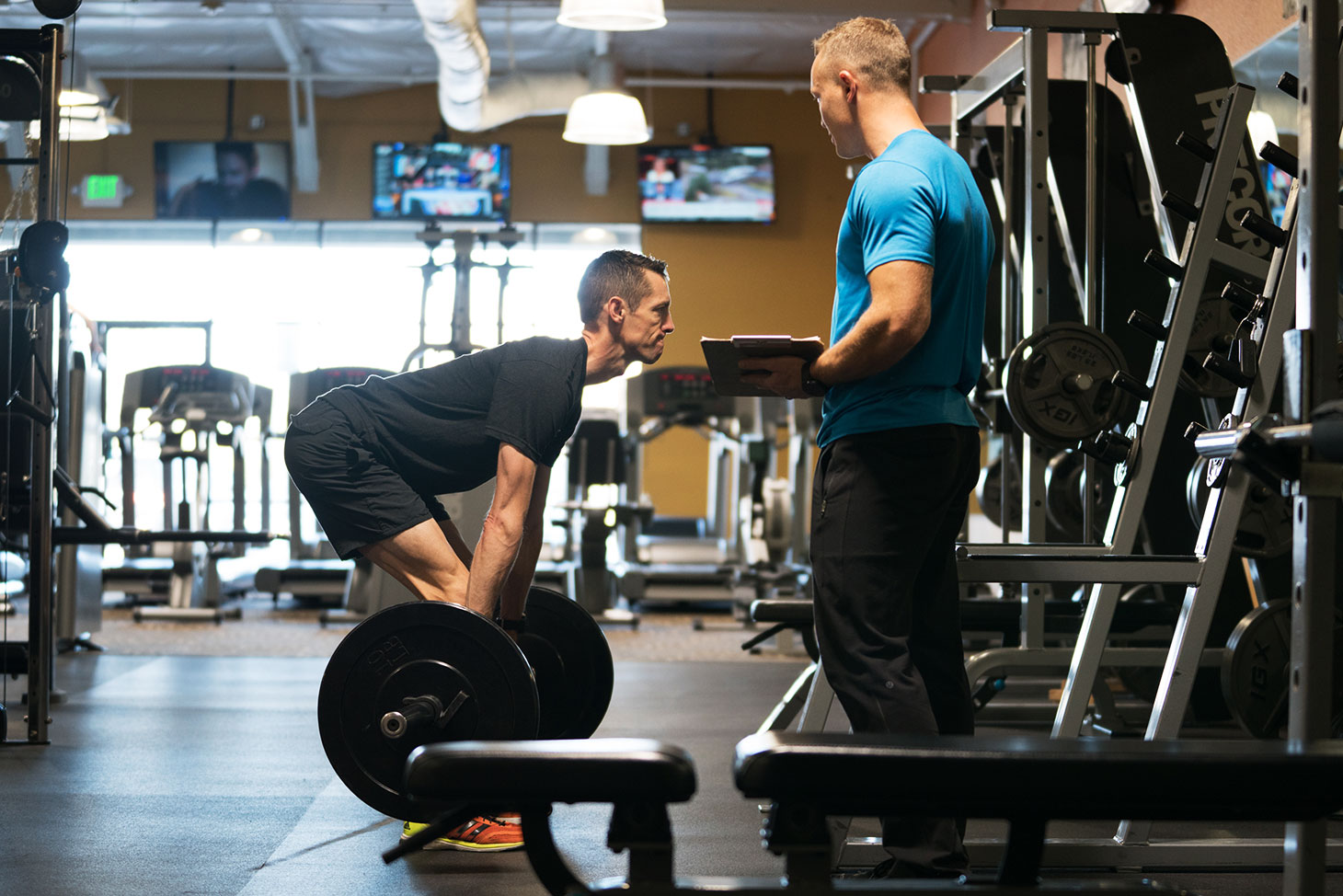 Q: What did you do to improve your bike handling skills? Were there specific CX drills you practiced? If so, how often?
Yes, but not enough! Maybe once per week. I have PVC barriers I practice jumping. There's a small park near my office to practice cornering, shouldering, Belgian style stairs, etc. While this is good, I think it's better to practice in B&C level races.
Q: What's your indoor trainer set up?
Last year's Wahoo Kickr, and my iPad or laptop computer to run TrainerRoad.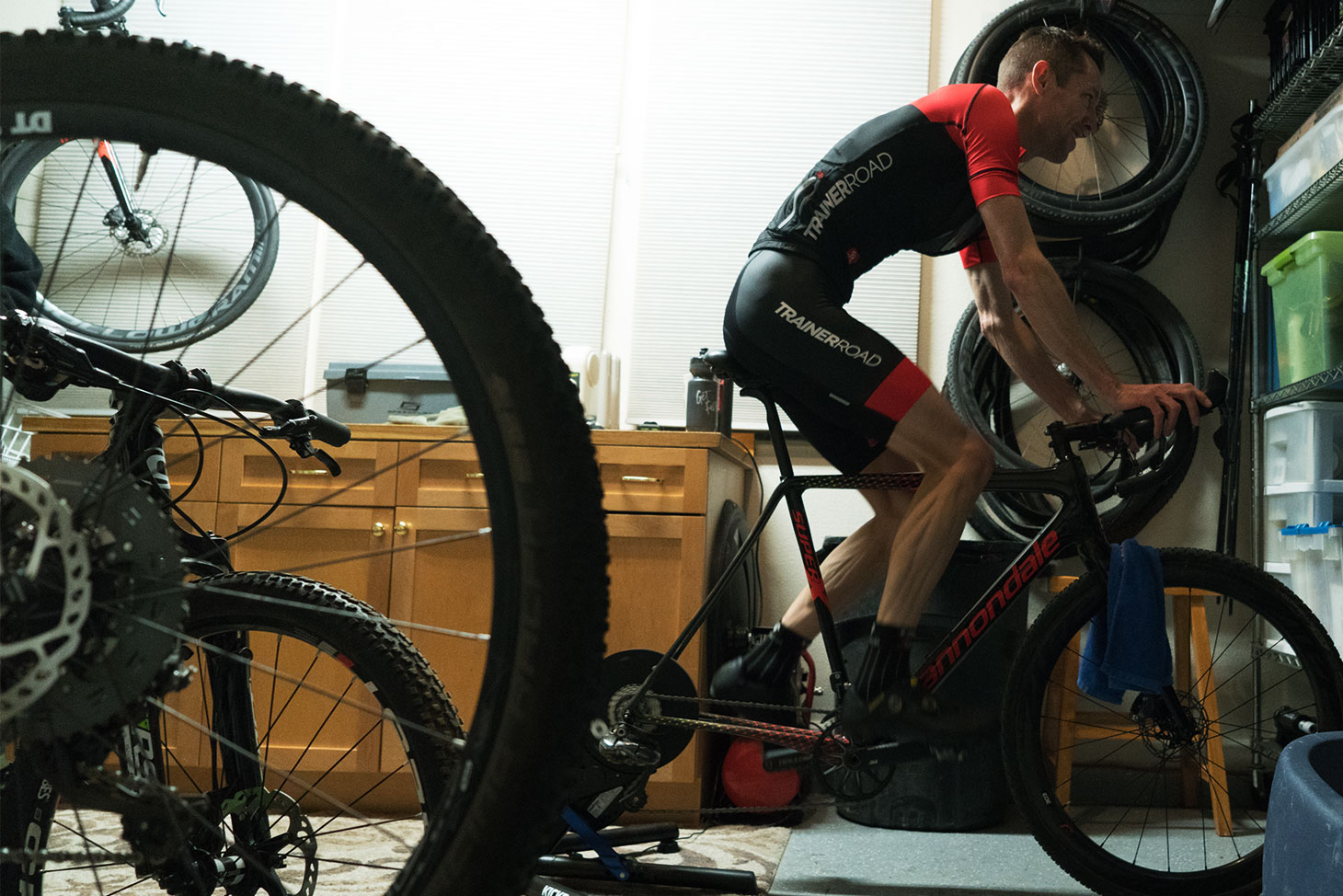 Q: Can you give a rundown on all your equipment and gear?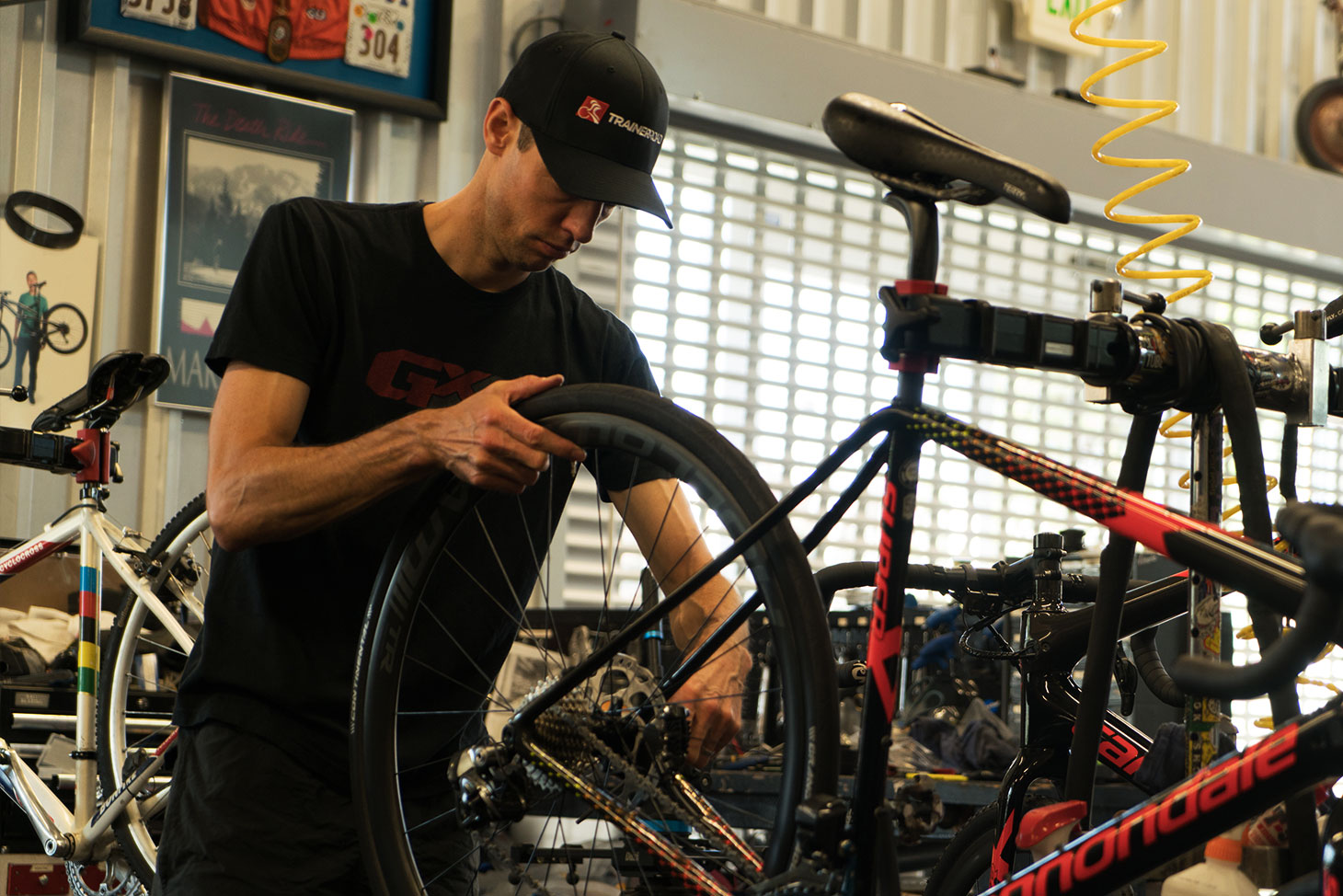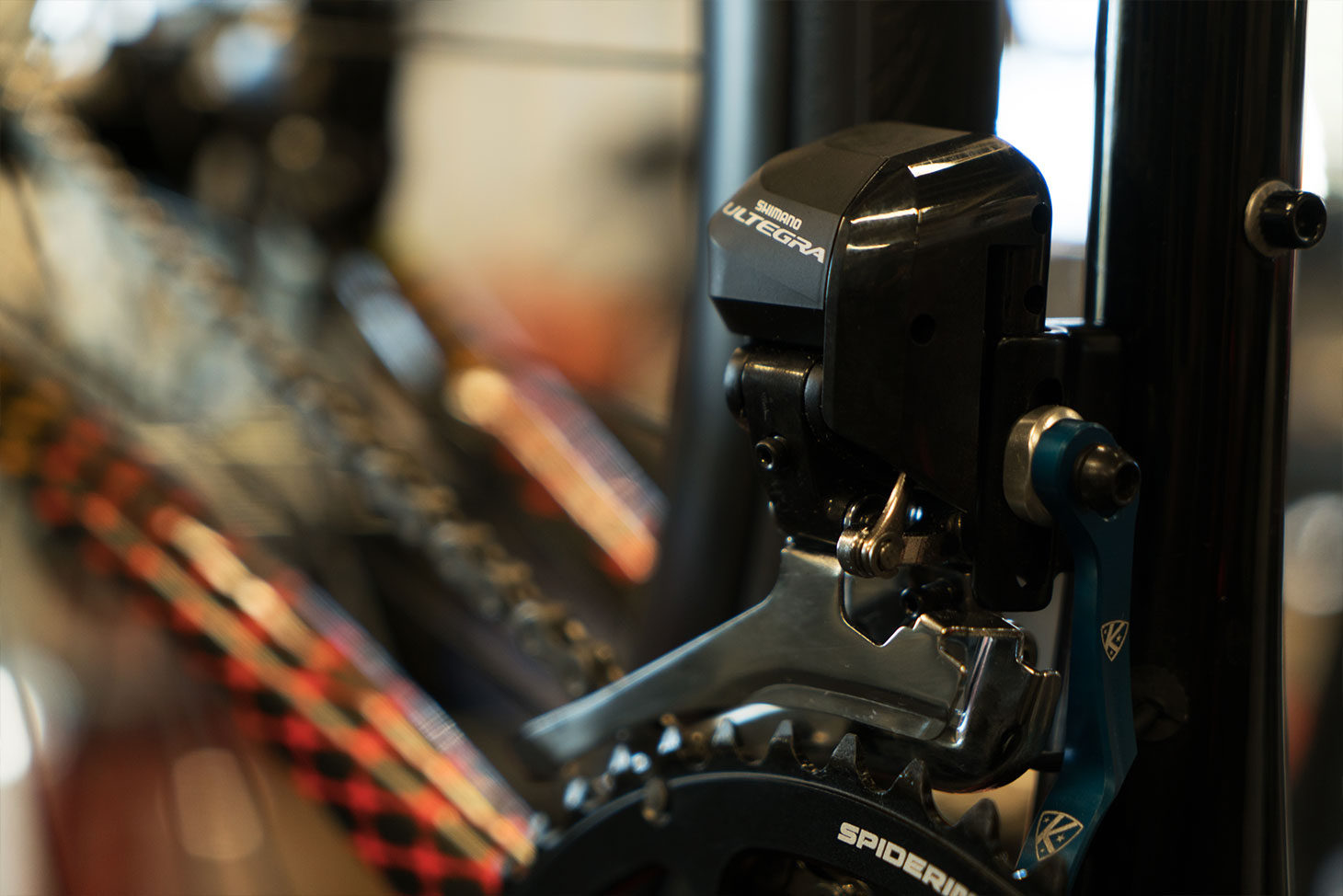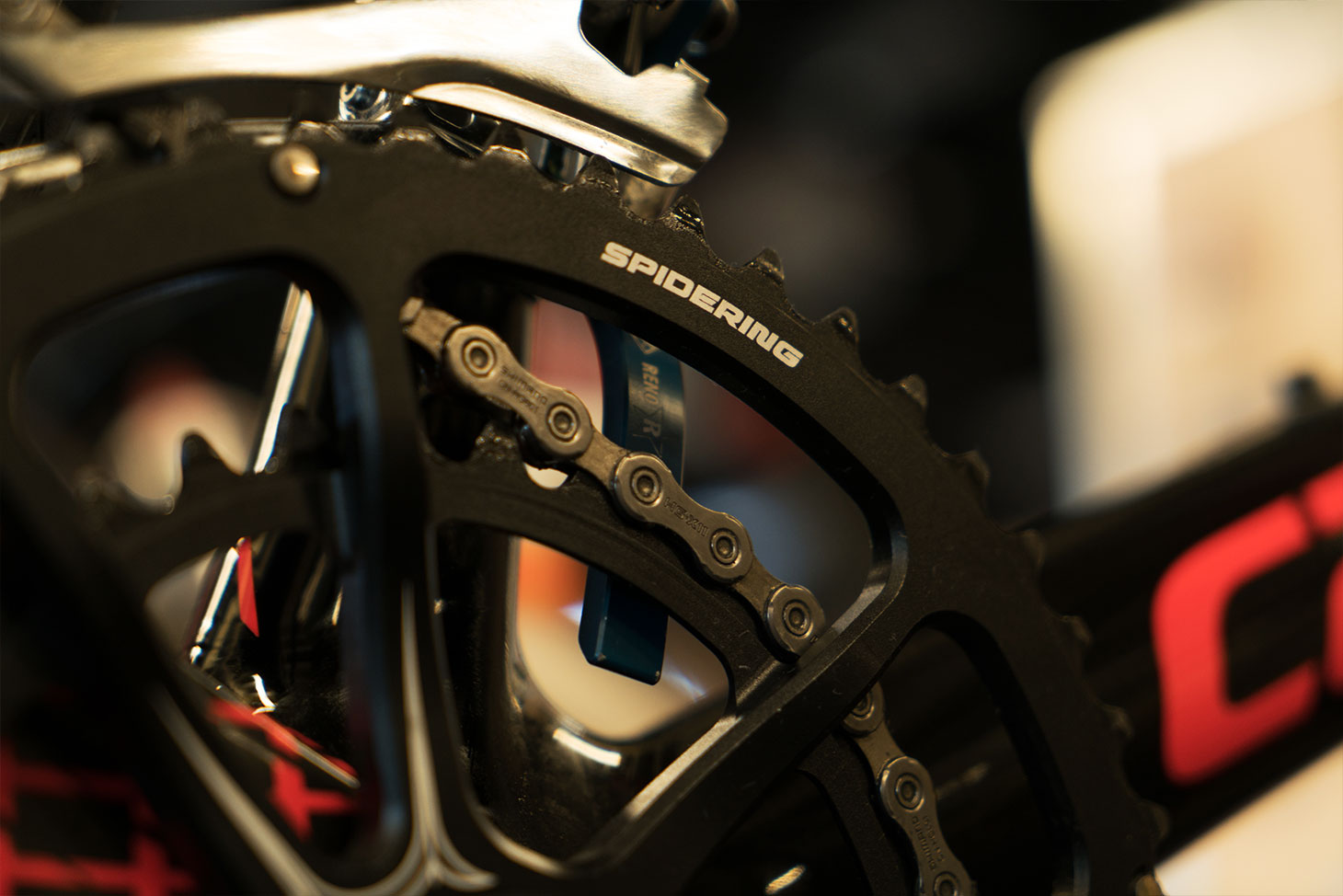 Q: What was your pre-race warm up? Did you do a specific TR workout?
I start with ~:15 of plyometrics to get my back and body loose. I use Pahrah :30 for CX, Laurel :30 or Rodgers :20 for less intense races. If I don't use my Omnium, I'll try to mimic the same type of TR warmup on the road.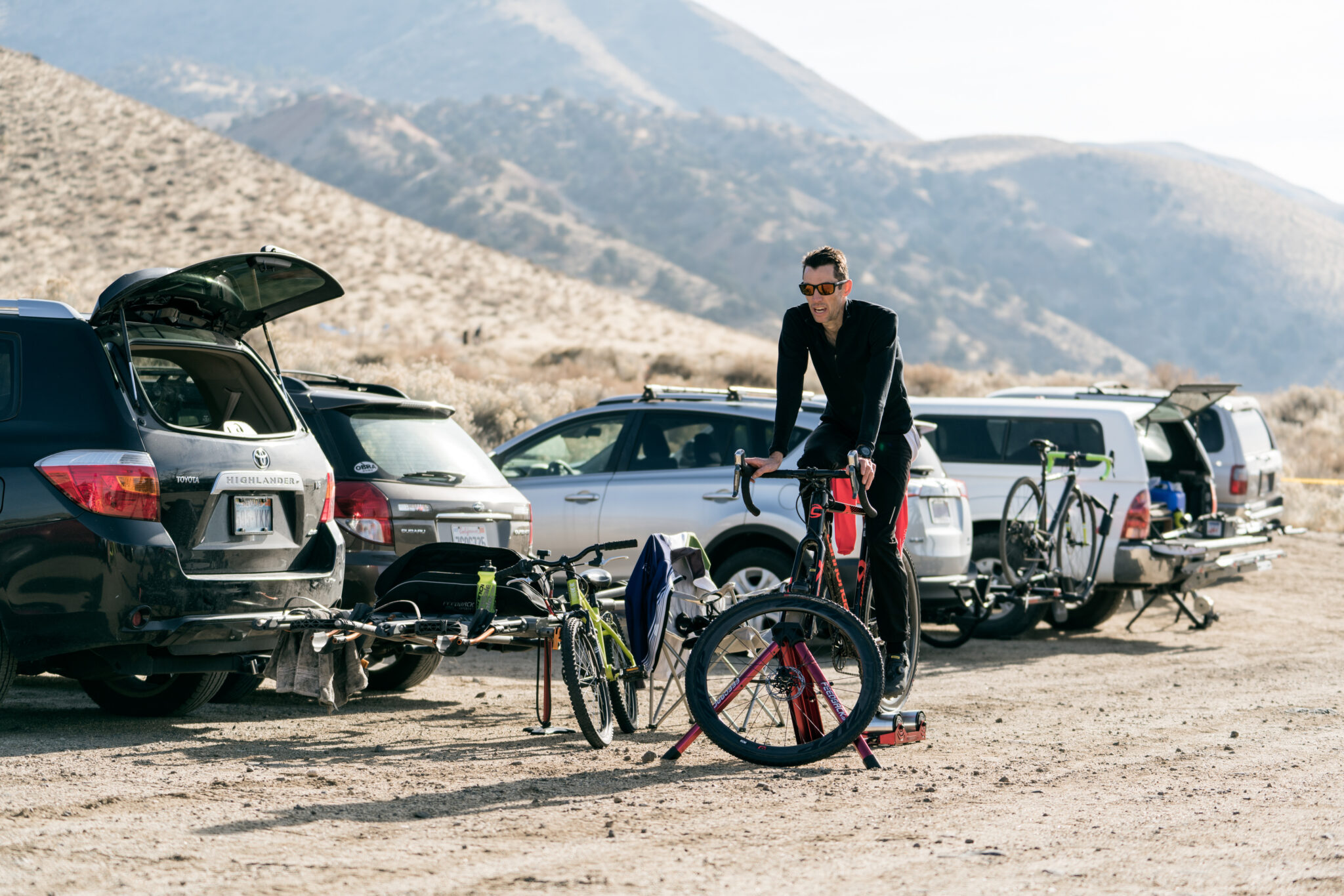 Q: What was the most difficult course during your racing sabbatical and do you have any advice on taking difficult courses?
Jingle Cross in Iowa was difficult because of climbing, descending, off camber, run up, but suited me quite well due to my strengths, body type, training, etc. KMC Crossfest in Connecticut was difficult for me because it lacked elevation change and had a very fast overall speed. I recommend trying lots of different races to see what you enjoy and then build your training and racing around that.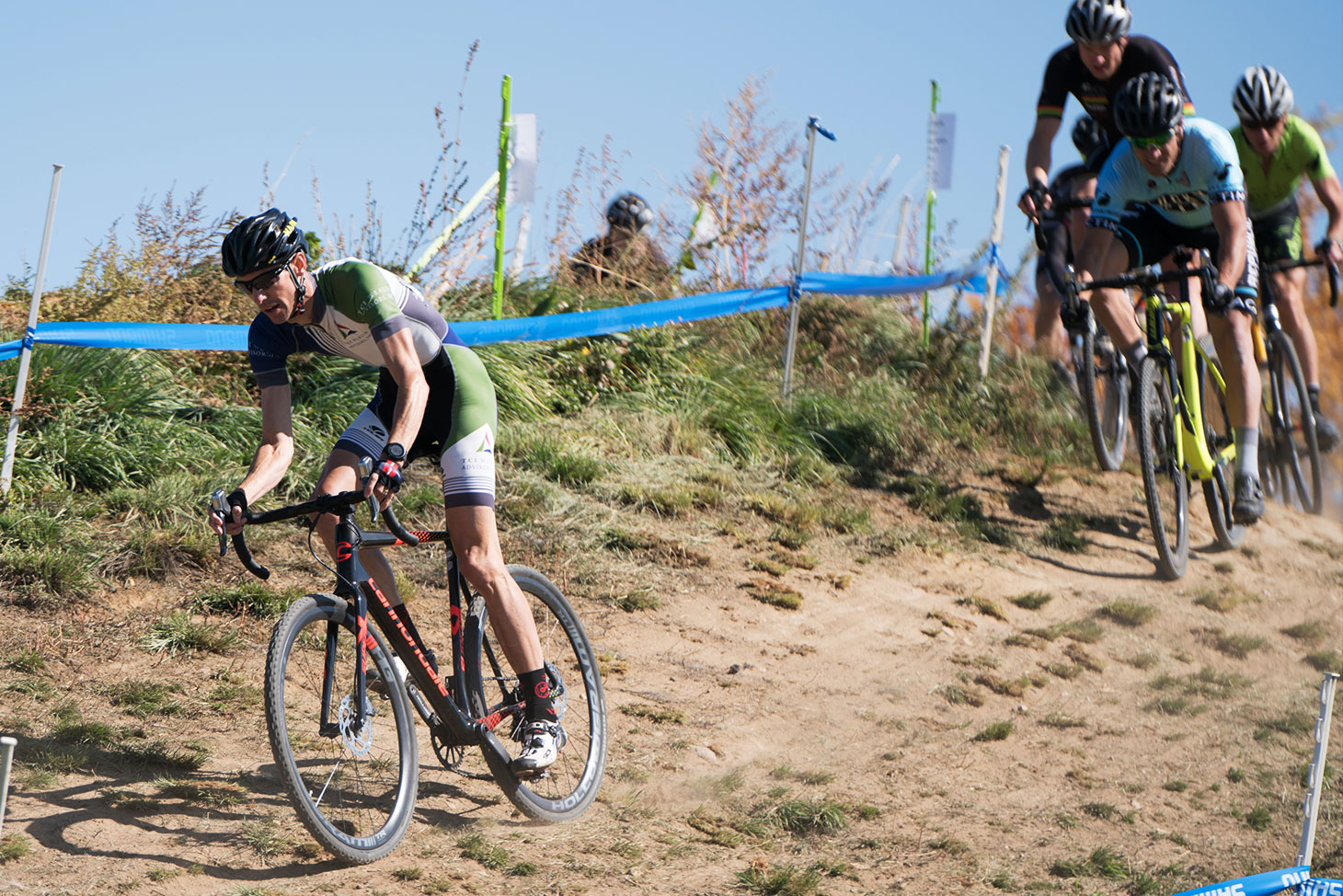 Q: From your prescriptive, how did your Nationals race go?
About as well as I could expect. The course was good for me. Had good start. Didn't make any big mistakes. Stayed with lead group as long as I could. Time was fast for age group racing that day.
Q: What's the biggest takeaway from your first CX season?
Structured, consistent training through TR works!
Q: Do you plan to race CX this year?
Yes. Training has gone well. First couple UCI races I've done, have NOT gone well. Couple crashes, DNF, DNS, etc. Won't do any more UCI races. My plan is to focus on competitive A or Age Group races.
Special Podcast Episode with Justin Thomas
Listen to our interview with Justin Thomas on the Ask a Cycling Coach podcast. Hear what it took to be nationally competitive in CX, how it differed from MTB, and how he balanced training, career and family responsibilities.
For more cycling training knowledge, listen to the Ask a Cycling Coach — the only podcast dedicated to making you a faster cyclist. New episodes are released weekly.