Successful Athletes
Setting Priorities and Reaching Podiums With Multisport Athlete Jessica Kuepfer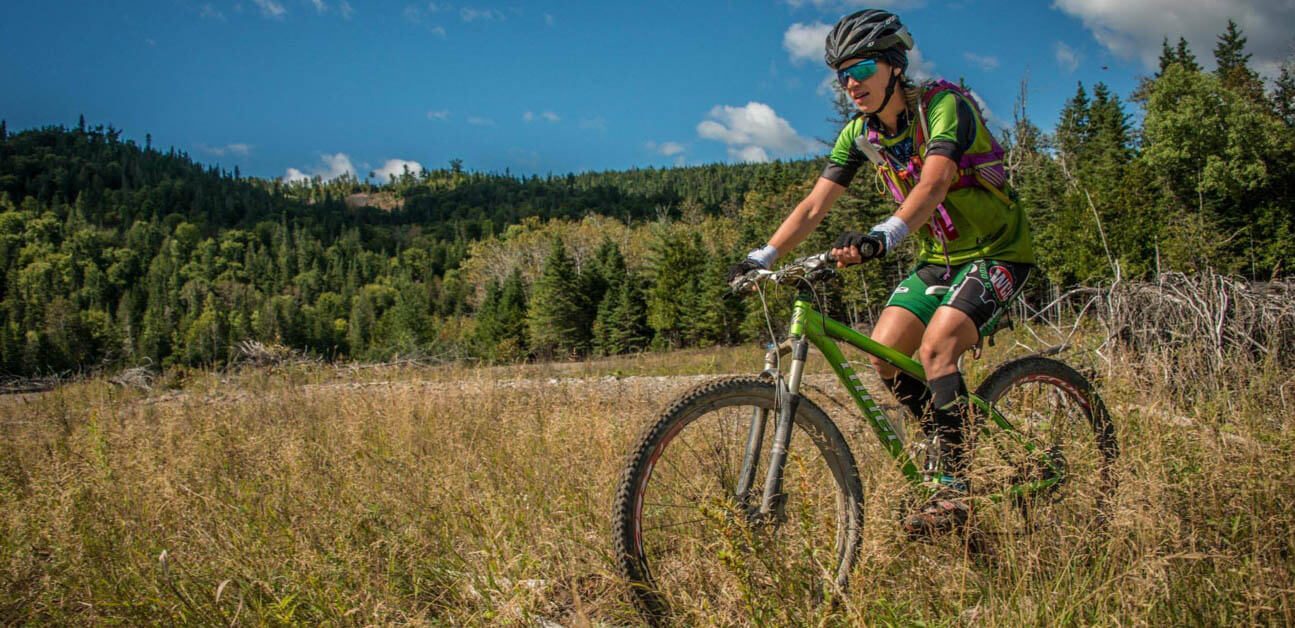 It's tough enough to succeed at one sport. But Jessica Kuepfer takes things further, achieving podiums in multiple disciplines of cycling and running. Best of all, she continues to have fun along the way, thanks to a healthy perspective and thoughtful prioritization.
---
Share your success story and tell us how TrainerRoad helped you reach your goals.
---
By day, Ontario, Canada's Jessica Kuepfer works a demanding job as Director of Communication for a major national retailer. But in her spare time, this TrainerRoad athlete can be found on podiums at major duathlons, triathlons, time trials, criteriums, marathons, and multi-sport adventure races.
Surprisingly, Jessica wasn't always a committed athlete. She found her way into cycling through running and triathlon, and the diverse opportunities to race and compete in different disciplines gradually won her over and became a major part of her life.
"Being athletic is a lifestyle I've chosen," she says, and since her humble beginning in 2015 that choice has been enabled by smart planning and consistent training.
Balancing Priorities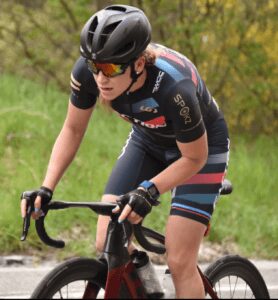 With such a demanding work schedule and ambitious racing goals, Jessica's success requires her to balance competing priorities. In this regard, long work hours that change from week to week make consistent after-work training impossible, so Jessica completes all her important workouts in the morning.
"I can't stress morning workouts enough," she says. "If I have an evening workout, it's a gamble how well I'll execute. I get up early and bring my A game to my workouts, because it energizes me for the day."
For Jessica, this is made possible by fastidious planning. Every Sunday, she reviews her upcoming week's work schedule and personal obligations. She also reviews her training plan to identify the most important and productive workouts, which she designates as priorities. This helps her decide which workouts could be safely skipped or shortened if real life intervenes, and which workouts are worth rescheduling or planning around. This keeps Jessica more consistent over the long-term than she'd be by holding herself to unrealistic expectations, and risking burnout.
Prioritization Takeaways:
Build training time into your schedule in advance like any other commitment.
If possible, train at the time each day when you're most energetic and free of distractions.
Identify the most productive workouts each week, and make it a point to complete them. If you need to skip workouts, skip endurance or recovery rides (but don't shortchange recovery!)
Prioritizing Multiple Disciplines
Jessica's training is further complicated by her focus on multiple sports, each with dramatically different fitness demands. Like her work-life balance, Jessica surmounts this challenge with thoughtful planning.
Versatile Training
Each season begins with Sweet Spot Base (low volume) no matter her target events. Then, leading into early-season road races, Jessica moves into Short Power Build. This combination is an effective way to develop versatile fitness.
"The Base and Build Phases are the backbone of all my training," Jessica says. "If I can complete these, I can successfully compete in any type of cycling event."
After her scheduled road races, Jessica identifies her next targets, usually either criteriums or triathlons. She chooses her next block of training based on these events. Finally, she closes out the year with some running events, and an occasional adventure race. This shifting approach might sound difficult to sustain, but her diligent scheduling and preference for low-volume training plans make it possible.
Recovery and Self-Care
The final piece to such a challenging season is recovery. Jessica takes a real off-season every year to recuperate, and fills this time with lots of stretching and mobility work. She also undergoes a yearly blood test during this time, to check for any deficiencies or warning signs. By letting herself recover, she can enter each new season motivated and ready to perform, and avoid the risk of burnout frequently associated with busy, high-level competition.
Impressively, the results of this approach speak for themselves. Jessica has competed at World Championships for duathlon, triathlon, and adventure racing. She's landed on the podium for her age group at her provincial Time trial championships, as well as at every Ironman event she's entered- including her first full-length race.
Training Takeaways:
Sweet Spot Base develops fitness that is useful for almost any event. Many build plans are similarly versatile.
If possible, plan your season in advance, even in a general sense. This can help you schedule the most appropriate training throughout the year.
The tougher your season, the more important your offseason. Take a few weeks each fall to focus on stretching and self-care.
The Power of Rest
Even with such a thorough plan, Jessica's work and training inevitably conflict from time to time, and she's learned that in this case she can't shortchange rest. Sleep, she believes, is more valuable than working out during times of high stress. It's also a crucial part of recovering during heavy training blocks, and pays big dividends on race day.
"Sleep is another lever I can pull to be successful," she explains.
To this end, while Jessica considers herself bad at relaxing, she refuses to compromise her recovery. She gets 8-10 hours of sleep per night, and plans one screen-less night a week for something relaxing, such as yoga, reading, or meditation. This approach pays off, even if it sometimes means training less overall.
Maintaining Perspective
Jessica's broad focus is sustained by an exceptional self-awareness, and a realistic appreciation of why she competes. She enters every race with a desire to be the best she can be, and the goal of finishing on the podium. Still, she's keenly aware of her own limitations, and understands that many of her competitors have more time to train and fewer external sources of stress.
"I am achieving the top level of what I can, with the life realities I have in place." She explains. "Every day I reach a little further, but I have grace for myself if I am beaten by someone who earned it fair and square. My responsibility is to be the absolute best I can be, and to always chase those improvements that can make me better. TrainerRoad has always been one of the tools at the core of achieving that for me."
Adaptive Training
Get the right workout, every time with training that adapts to you.
Check Out TrainerRoad
A Focus on Fun
With this perspective, it's no surprise that the heart of Jessica's race strategy is fun. Whatever discipline she competes in, she sees racing as an opportunity to enjoy the experience and celebrate all the hours of hard work it took to get there.
This year, Jessica Kuepfer has characteristically ambitious goals. With most of last year's races cancelled, in 2021 she's hoping to compete in two full-length Ironmans, a half-length triathlon, and some Spartan Races, in addition to attempting a sub-3 hour marathon. So far, things are looking good- Jessica's training has been consistent, her FTP is up, and her approach is sustainable and smart. All that's left is to have fun.