Finding and completing a workout is now easier than ever with plans, filters, analysis tools and more. TrainerRoad 5.0 for iOS has arrived.
---
Here's what's new:
In-App Training Plans
Filter by Workout Duration, Intensity and more
Interval Analysis with New Zoomed-In Graph
PowerMatch
Tacx Support with ANT+ FE-C Wireless Protocol
---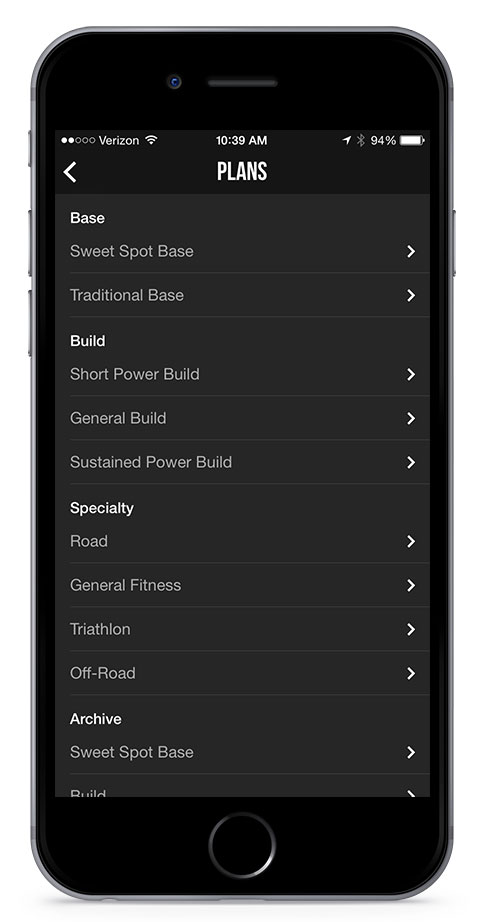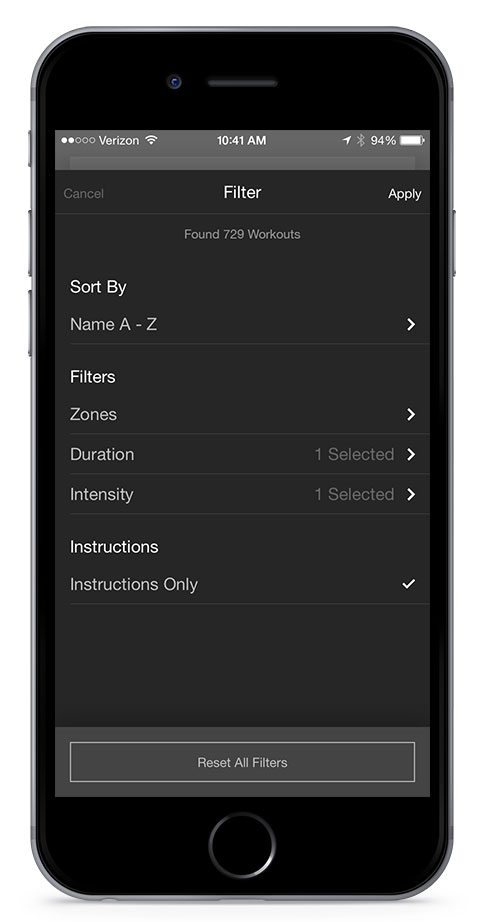 Filter by Power Zones, Workout Type, Instructions and more
You now have the ability to find the perfect workout straight from your device with our new filters. Search for workouts to fit your time schedule, intensity and more.
Check out these new workout filters for:
Power Zones

Workout Duration

Workout Intensity

Workout Instructions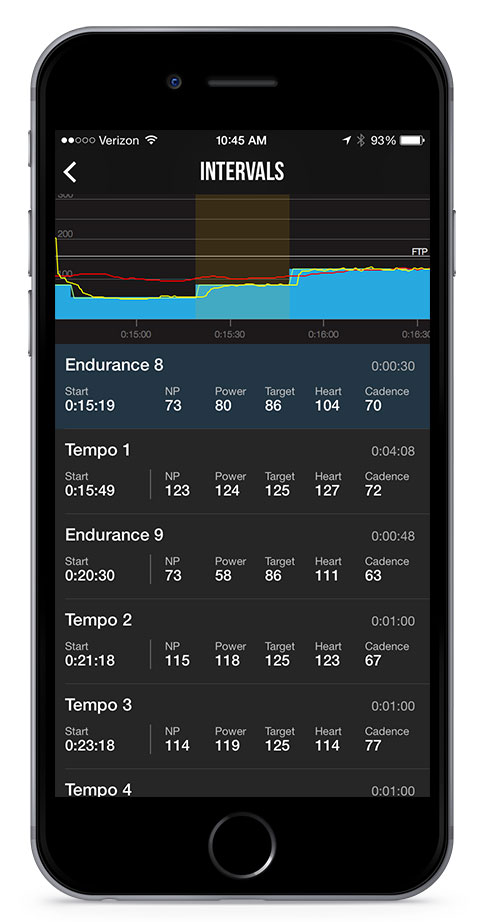 Interval Analysis with Zoomed-In View
The new zoomed-in interval view keeps you focused on the task at hand by showing just the current interval and your progress as you move through it. The best way to attack your workout is by one interval at a time and now you'll be able to do exactly that. To get a better look at what's ahead in the workout, or to zoom in on the upcoming set, you can now pinch-zoom the lower workout view as well.
The new interval analysis tool simplifies post-workout analysis. After finishing the workout and tapping the "View Interval Data" button, you can pinch-zoom anywhere on the workout to analyze your data for a more detailed view. Or, just tap on any of the intervals below the graph to zoom in to see the numbers behind your performance.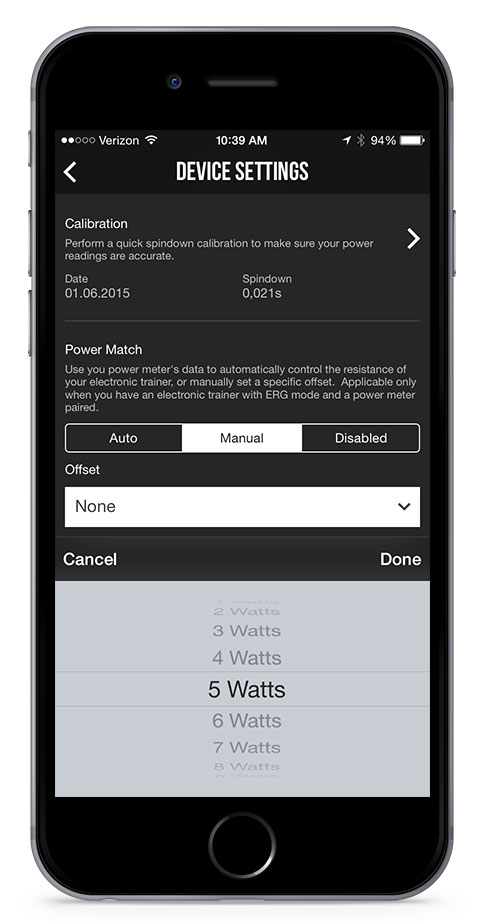 PowerMatch
With PowerMatch, you can control the resistance of your electronic trainer with the power data from your power meter. Additionally, you can manually offset your electronic-trainer's power readings so that they match those of your power meter. Power meters are one of the best training tools available, but their power readings can differ from unit to unit. With PowerMatch, you'll get accurate power readings for a better indoor-training workout.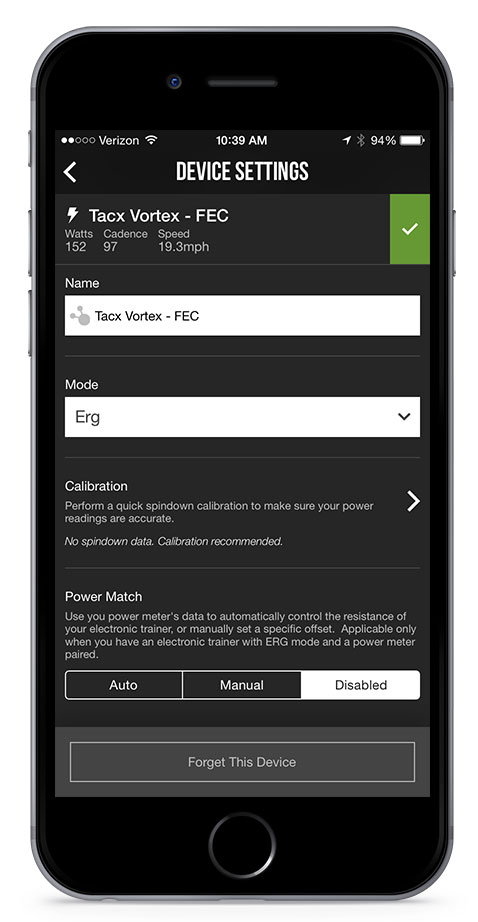 Tacx Support with ANT+ FE-C Wireless Protocol
TrainerRoad now supports the new ANT+ FE-C wireless protocol. FE-C is a new version of the ANT+ protocol designed specifically to work with indoor-training hardware like electronic trainers and spin bikes. Visit our Tacx Trainer and ANT+ FE-C Support post for more information about this new wireless communication protocol.
---
What's Next?
We're hard at work on video for iOS and have begun revamping our desktop app. We're building some pretty awesome new features as we continue updating our desktop app, and all of these features will be available on iOS and desktop platforms at the same time.
Until then, check out TrainerRoad 5.0 for iOS in the app store and keep training smarter to get faster.