Precision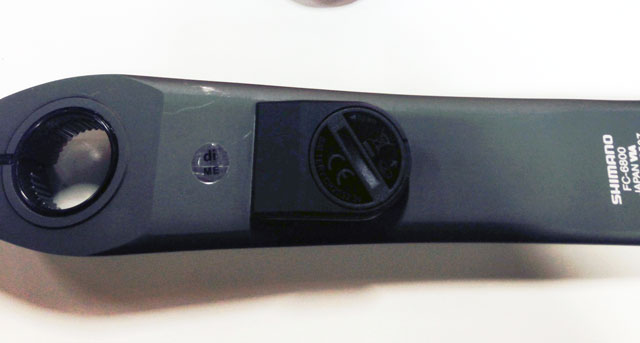 Price: $399 for single leg, $749 for both
Description: Similar to the other do-it-yourself crank systems, 4iiii is adhered to one or both cranks, using a kit provided with the power meter. Precision actively reads temperature to adjust the power readings. It also speaks both ANT+ and Bluetooth and has an easily-replaceable coin cell battery.
Installation: Can be done at certified dealer or by the consumer using the kit provided by 4iiii. Simply glue on power meter(s) to existing crank(s) and let it dry.
Challenges: Similar to Watteam, the Precision faces skepticism on accuracy. However, in comparative tests to other trusted power meters, the 4iiii device seems promising.
Release Date: Late 2014
Brimm Bros.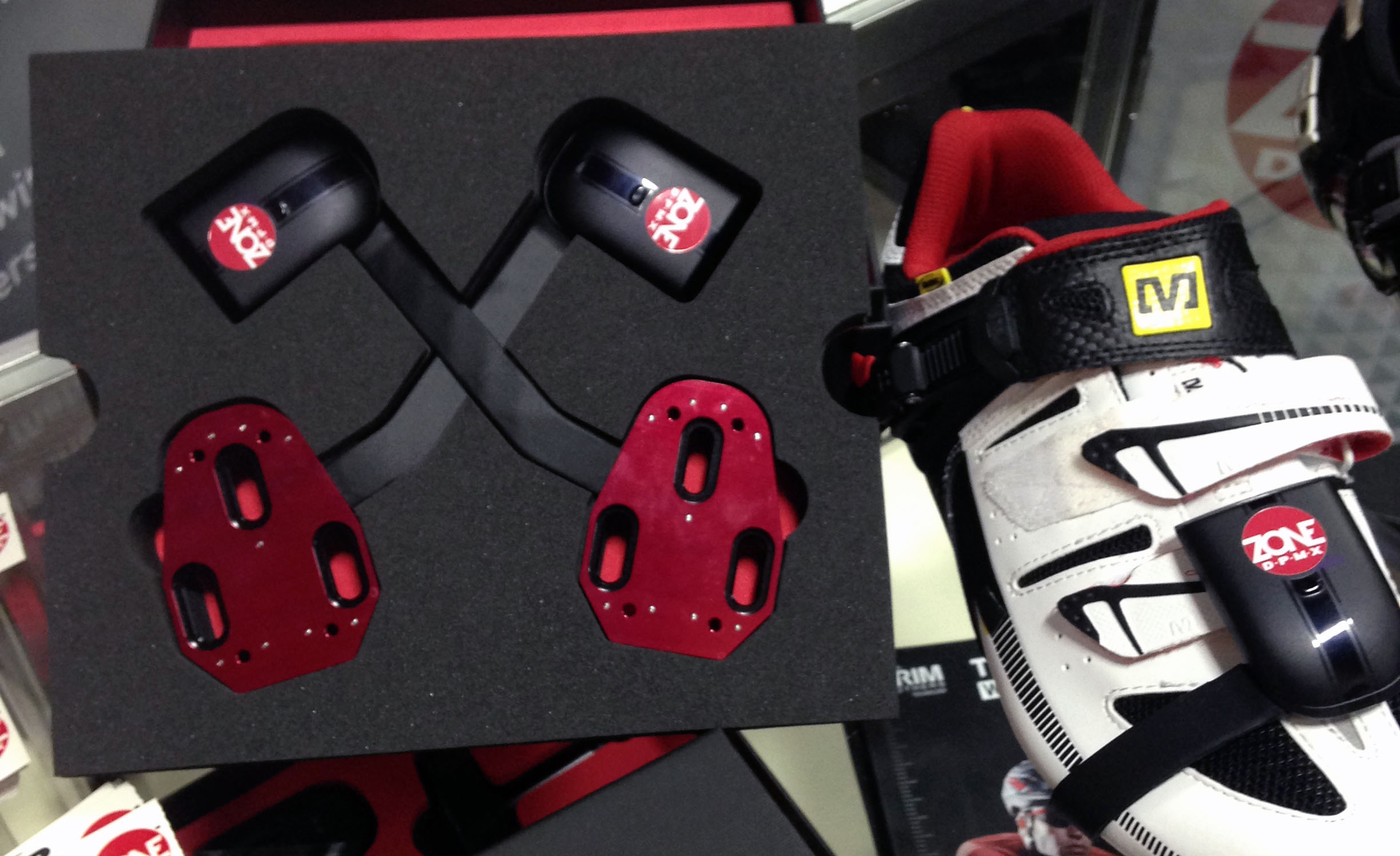 Price: $999
Description: Another exciting and bold concept, Brimm Bros. power meter is the first cleat-based power system. You simply replace the cleats on your shoe with the Brimm Bros. device, strap a small pod onto the top of your shoe to read and transmit the data, and you're ready to ride with power! With Brimm Bros. riders are able to quite literally hop on any bike that has Speedplay pedals and enjoy the benefits of having a power meter reading both legs.
Installation: Exchange old cleats on shoes with new, Brimm Bros. cleats. Next, attach foot pods to the tops of each shoe. Very simple!
Challenges: The biggest challenge at the moment is the fact that you have to use Speedplay cleats and pedals in order to use this system. This virtually eliminates mountain bikers from being able to use it and adds another substantial cost to road riders who have different pedals.
Release Date: October, 2014
InfoCrank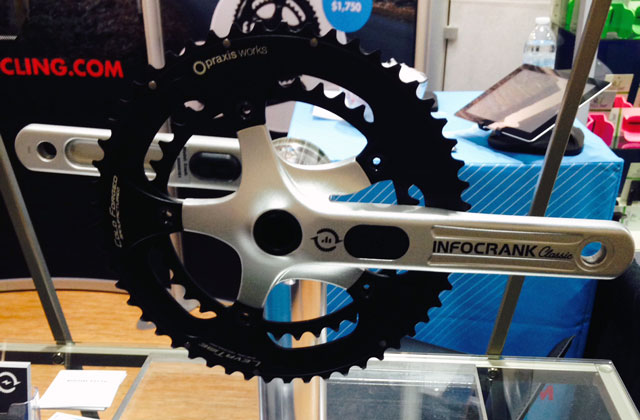 Price: Starting at $1,750
Description: InfoCrank strives to separate themselves from the others through incredibly accurate data. Rather than trying to build a power meter to fit on a crankset, they built a crankset that fits on their power meter. While the price may not be comparable to some of the others in this article, the proclaimed accuracy makes up for this. By designing and building the entire crankset, they left no variable untouched and were able to take the reigns on literally every aspect of the power measuring process. InfoCrank measures power from both legs, has replaceable batteries, measures cadence, does not require zeroing, and will communicate with any ANT+ head unit.
Installation: Just like you would install any crankset. The power meter is factory calibrated so all you have to do is put it on your bike and go ride.
Challenges: Cost and weight. Unlike others that can be installed right on to your race-ready carbon cranks, you must use the aluminum cranks that come with InfoCrank. The entire unit (cranks, spindle, chainrings, and power meter) comes in at 994g. Compare this to the weight of your current set up to calculate the exact weight penalty.
Release Date: Out now!
PowerBeat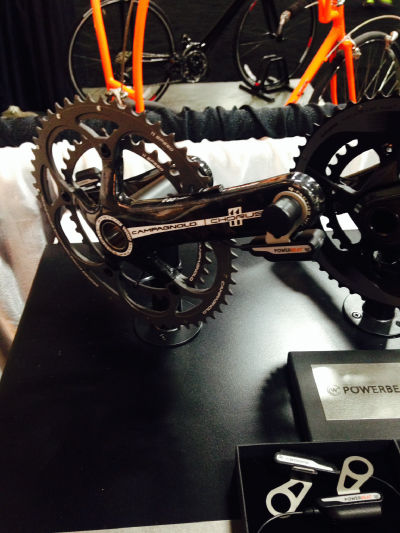 Price: $499
Description: Fully left/right, the PowerBeat attaches to each pedal and has a strain gauge that goes on each crank. It communicates through both ANT+ and Bluetooth, so it can be read from just about any head unit. Also, the PowerBeat doesn't require a new crank or pedals – it is installed directly onto your bike.
Installation: The fairly simple process consists of removing your pedals and then screwing them back on through the metal sensors on each side. Next, the strain sensors must be glued onto each crank using the adhesive that Watteam includes with the power meter. Once on, they need 24 hours to dry before each one needs to be calibrated using the special weight that is included in the kit. The entire process can be done by the consumer with no professional assistance needed.
Challenges: The calibration process has been the primary area of concern by consumers thus far. However, the worries may be premature, as no evidence has yet to suggest any inaccuracies in the device after being calibrated. The process includes filling up a small container to a fill line. Next, you attach the weight to the crank arm while at a horizontal position and the PowerBeat does the rest.
Release Date: Summer of 2015