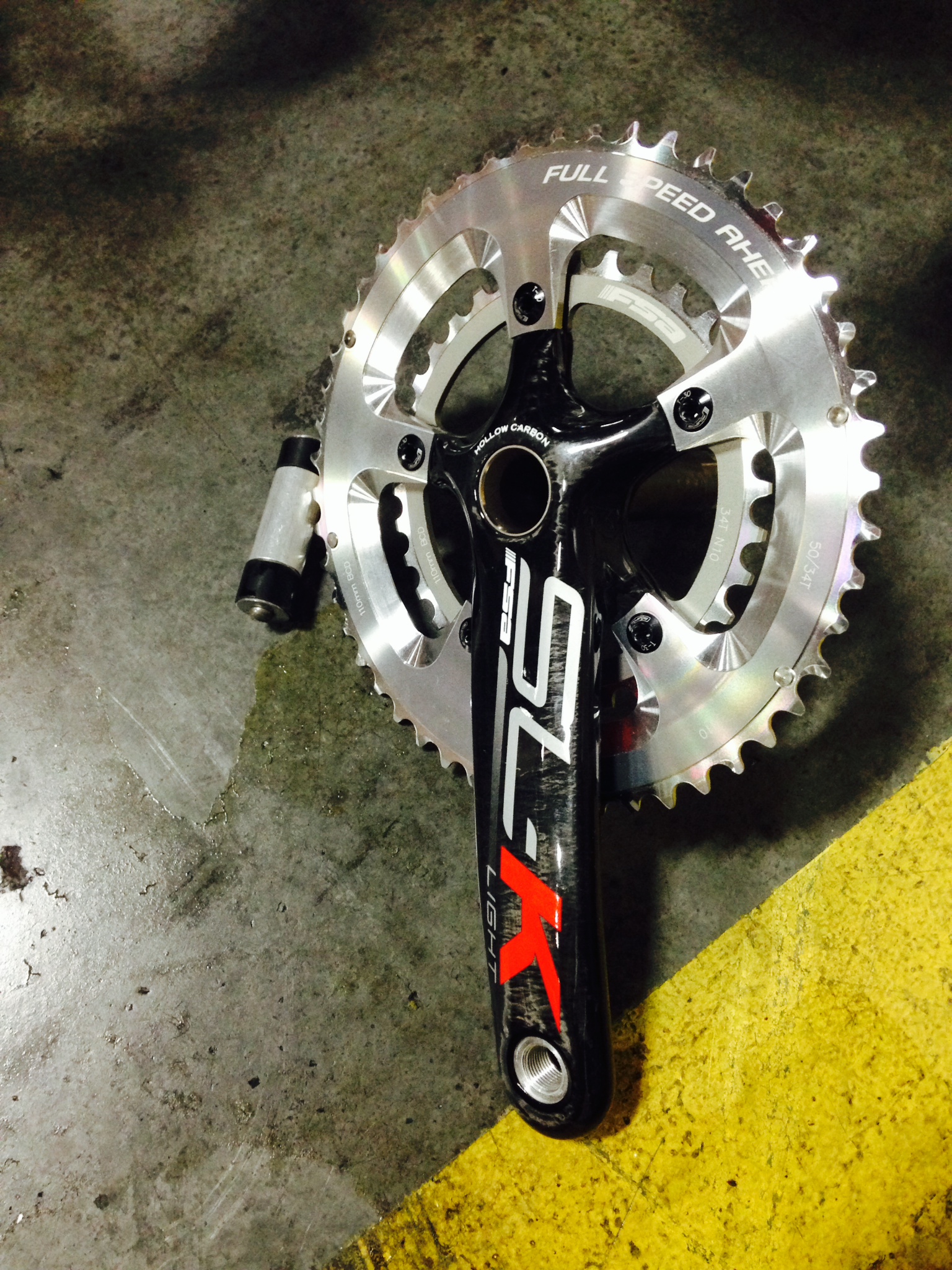 The power meter market is changing quickly. With companies like 4iiii and Watteam raising the bar for the under-$500 power meter, it's a great time to be a cyclist.
We had the privilege of meeting Co-founders Bill Dixon and James Schulmeister of Ashton Instruments at Interbike this year. While Schulmeister is currently finishing up his doctorate in mechanical engineering at MIT, they were still able to make it to Las Vegas to show off their new power meter which is in the final R&D stages.
Unlike anything else currently on the market, their new device simply "plugs" right in to the center of the hollow spindle on FSA and SRAM road and mountain cranksets. While the device needs to be recalibrated after it is installed on a bike, the entire process was described by Dixon and Schulmeister to be very simple and entirely user-friendly, without the need for any special tools.
The two engineers couldn't share the specifics on the new technology due to some pending patent paperwork, they did explain that their new device does not utilize traditional strain gages that are found in all other power meters. Rather, the new Ashton Instruments device has some sort of solid-state sensor, which is able to provide accurate power data at a much lower price. The device is said to measure "twist" in the spindle and will be left-side-only, just like Stages.
Some more cool features of the currently unnamed power meter from Ashton Instruments include ANT+ and Bluetooth wireless transmission, auto-zeroing, temperature compensation, rechargeable batteries, a magnet-free cadence sensor, and a very tough and durable aluminum casing. Despite all of this, the expected final weight is very low compared to most other devices currently available.
So when can you buy one?
Unfortunately not in the near future. Ashton Instruments claims their current device is well-tested and quite developed, but there is still much refinement to be had before coming to market. A tentative release is aimed at Summer of 2016. Stay tuned and keep an eye on these guys!