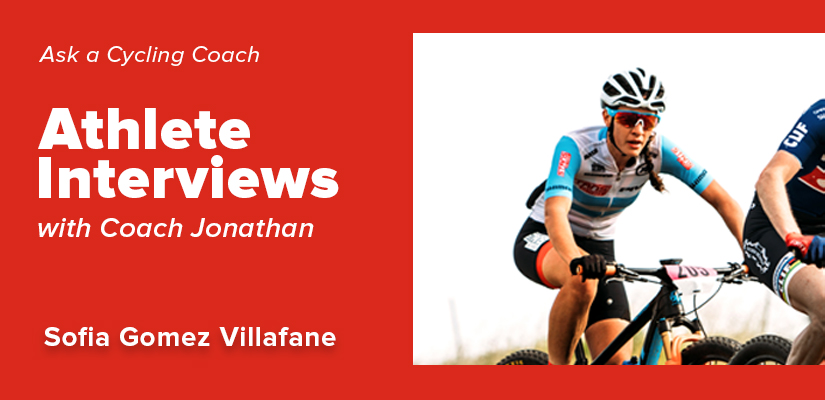 Sofía Gomez Villafañe is the current XCO and STXC National Champion of Argentina and a rising star in the sport of Cross-Country mountain biking. She's a relative newcomer to the sport and still maintains a part-time job while training and racing full-time for the Stans-Pivot Pro Team p/b Maxxis.

More show notes and discussion in the TrainerRoad Forum.
---
Topics covered in this episode
Sofia's ideal dinner for the night before a race

How to deal with different sleep environments

Morning routines on race day

Do pancakes make you faster?

Ride or Drive to the venue?

Sofia's warmup routine
Should you warmup on the trainer or on the road?
When to pre-ride the course

How Sofia gets "in the zone"

How Cardi B makes Sofia Faster

Sofia's Sea Otter race recap

Where is Sofia's favorite place to ride?

What Sofia indulges in when she experiences success

What Sofia has worked on the most recently in her racing

How to balance racing, work, and school

What Sofia wishes she did more of when she began racing
---
For more cycling training knowledge, listen to the Ask a Cycling Coach — the only podcast dedicated to making you a faster cyclist. New episodes are released weekly.
---