Adaptive Training
The Right Workout, Every Time
Adaptive Training uses machine learning and science-based coaching principles to intelligently adjust your training plan, so you get the right workout, every time.
Introducing Adaptive Training
Get Faster with Training That Adapts to You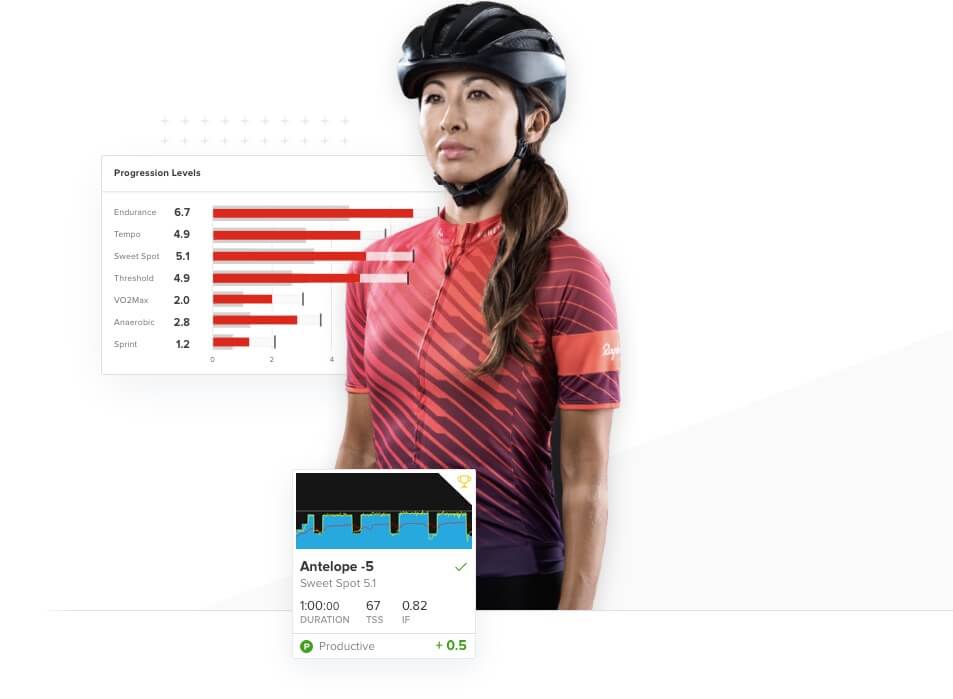 Personalized Training for Every Athlete
Get the right workout, every time. Adaptive training responds to your unique needs, abilities, and schedule to keep you on track for success.
Elevate Your Performance
Adaptive Training analyzes your performance and intelligently recommends the right workouts for your goals. It's science-based training, customized to you.
Strengths and Weaknesses
Refine your strengths and target your limiters with Progression Levels to automatically monitor your growing fitness across all training zones.
Adapt for Your Schedule
Any time you miss a workout or experience a setback, whatever the cause, Adaptive Training intelligently adjusts your training plan.
Ramp Test Integration
There's no complicated additional testing needed. Progression Levels adjust automatically after a Ramp Test, for the most accurate picture of your fitness ever.
Machine Learning
Adaptive Training uses machine learning and the power of an unprecedented data set to ensure you get the right workout, every time.
TrainNow
Complete structured workouts on your own terms. TrainNow gives you the flexibility to train without a plan by intelligently recommending workouts for you.
---
Adaptive Training FAQ
Read below for our most frequently asked questions.
Get Faster for Free
Start working towards your goals today with a free week of science-based training.