The Right Workout, Every Time
Adaptive Training
Adaptive Training uses machine learning and science-based coaching principles to continually assess your performance and intelligently adjust your training plan. It trains you as an individual and makes you a faster cyclist.
Expect More From Your Training
You're not like other athletes, so why train like it? Adaptive Training continually monitors your day-to-day performance with a machine learning system that adjusts your upcoming workouts any time the need for adaptations is detected. You're an individual, and so is your training.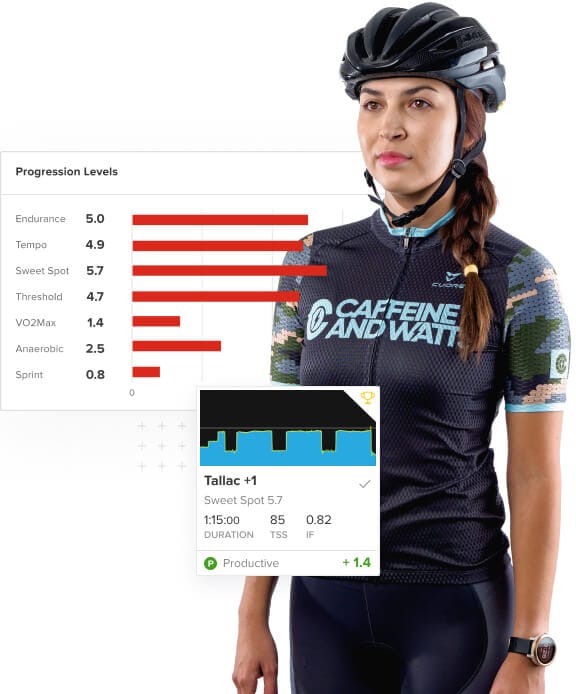 Optimize Your Performance
With the flexibility of a coach and the power of an unprecedented data set, Adaptive Training analyzes your performance to refine your strengths, target your weaknesses, and adjust for scheduling interruptions. As a result, every workout is as effective as possible allowing your hard work to pay off.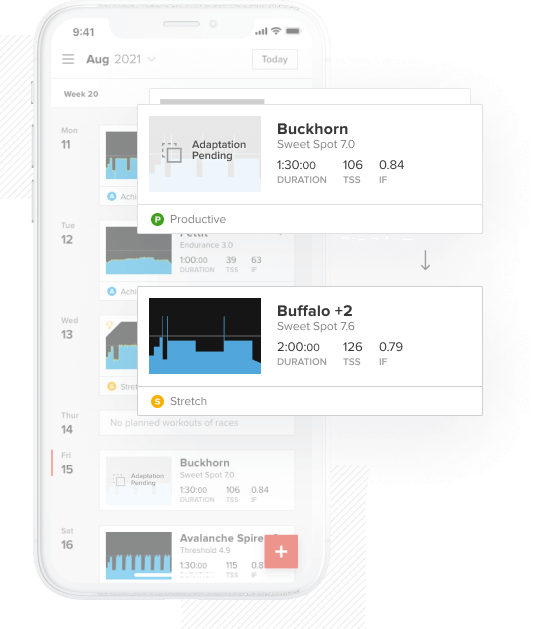 Ready to Get Faster?
Use science-based planning, training and analysis tools to increase your performance with cycling's most effective training system.
More Success
More likely to increase w/kg for athletes on Adaptive Training.
Decrease in failed workouts year-over-year for athletes on Adaptive Training.
Fewer workouts attempted that are "Not Recommended" when using Adaptive Training.
Get Faster with TrainerRoad
Included in Your Subscription
In addition to custom plans, a training calendar, and powerful data analytics, every TrainerRoad subscription includes unlimited access to the complete set of tools you need to get faster.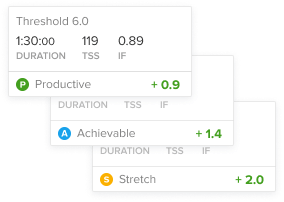 Workout Difficulty Levels
Machine learning-driven metrics to improve your training.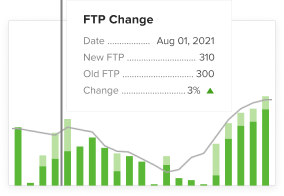 Straightforward Analytics
A clear picture of your training and improvements.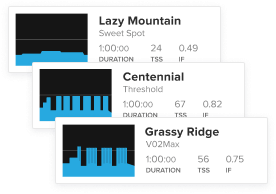 TrainNow
Machine-learning driven workout recommendations when you're not ready for a plan.
Powermatch 2.0
ML-driven, proprietary way to control your smart trainer with your power meter.
Cross-Platform Training
Complete workouts using iOS, Mac, Windows, Android, Garmin, or Wahoo devices.
RideSync
Easily integrate with Strava, Garmin, TrainingPeaks, and more.
3 Simple Steps
Getting Started with Adaptive Training
01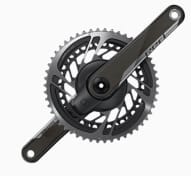 ---
02
Download the App
Download the latest version of the TrainerRoad App.

---
03
Build a Training Plan
Create a custom training plan with Plan Builder.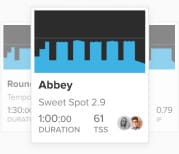 ---
Learn More About Adaptive Training