The Right Workout, Every Time
Adaptive Training
Your abilities are dynamic and unique, and now your training is too. Adaptive Training uses the power of machine learning to continually adjust around your performance, goals, and needs. Because an individual approach is the key to getting faster.
Personalized, Fine-Tuned Training
Adaptive Training analyzes the details of your performance and adjusts your upcoming workouts to optimize your progress—challenging your strengths, improving your weaknesses, and preparing you for your goals.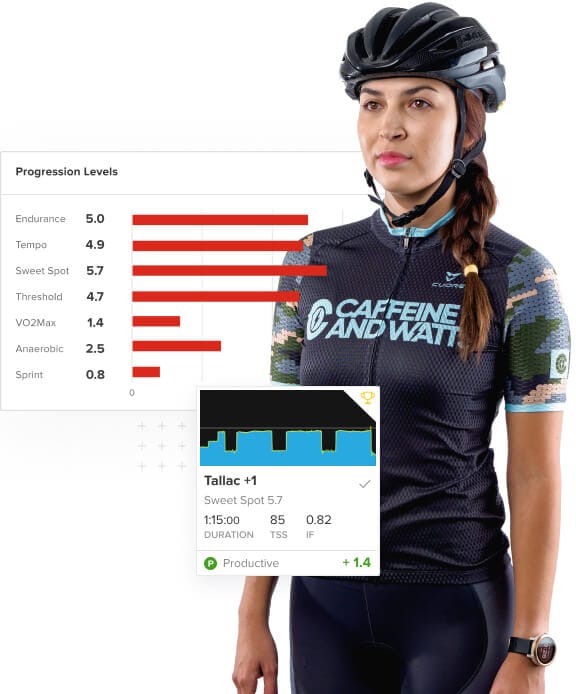 Ready for Whatever Comes Your Way
Like a good coach, Adaptive Training knows both when to push you harder and when to ease things up. So if you struggle with a workout or take time off, it adjusts as needed to keep you moving forward. It's training built for the real world.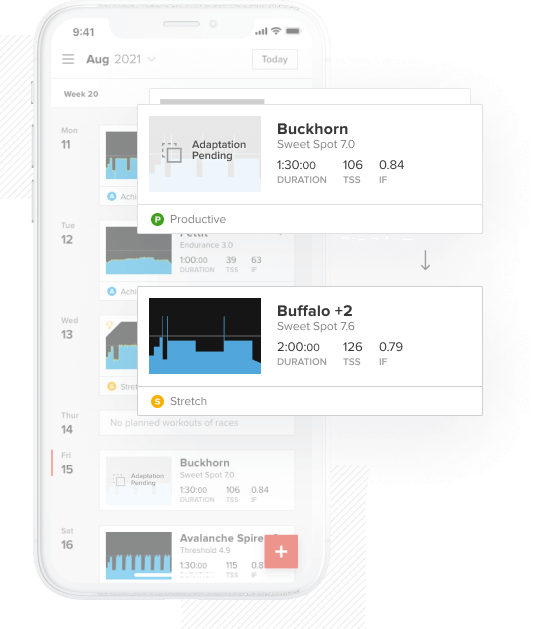 Ready to Get Faster?
Use science-based planning, training and analysis tools to increase your performance with cycling's most effective training system.
More Success
More likely to increase w/kg for athletes on Adaptive Training.
Decrease in failed workouts year-over-year for athletes on Adaptive Training.
Fewer workouts attempted that are "Not Recommended" when using Adaptive Training.
Get Faster with TrainerRoad
Included in Your Subscription
In addition to custom plans, a training calendar, and powerful data analytics, every TrainerRoad subscription includes unlimited access to the complete set of tools you need to get faster.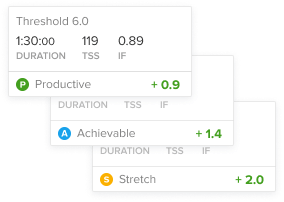 Workout Difficulty Levels
Machine learning-driven metrics to improve your training.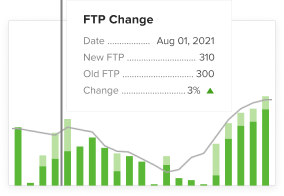 Straightforward Analytics
A clear picture of your training and improvements.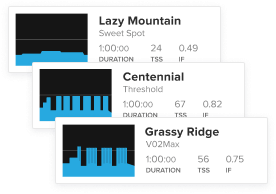 TrainNow
Machine-learning driven workout recommendations when you're not ready for a plan.
Powermatch 2.0
ML-driven, proprietary way to control your smart trainer with your power meter.
Cross-Platform Training
Complete workouts using iOS, Mac, Windows, Android, Garmin, or Wahoo devices.
Activity Sync
Easily integrate with Strava, Garmin, TrainingPeaks, and more.
3 Simple Steps
Getting Started with Adaptive Training
01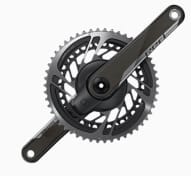 ---
02
Download the App
Download the latest version of the TrainerRoad App.

---
03
Build a Training Plan
Create a custom training plan with Plan Builder.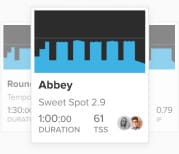 ---
Learn More About Adaptive Training
Matched to Your Fitness Without Stressful Tests
Some changes in fitness are obvious, while other signs of progress are more subtle. Adaptive Training responds to both without fitness tests, handling big shifts in your abilities with AI FTP Detection and tracking more granular changes with Progression Levels.