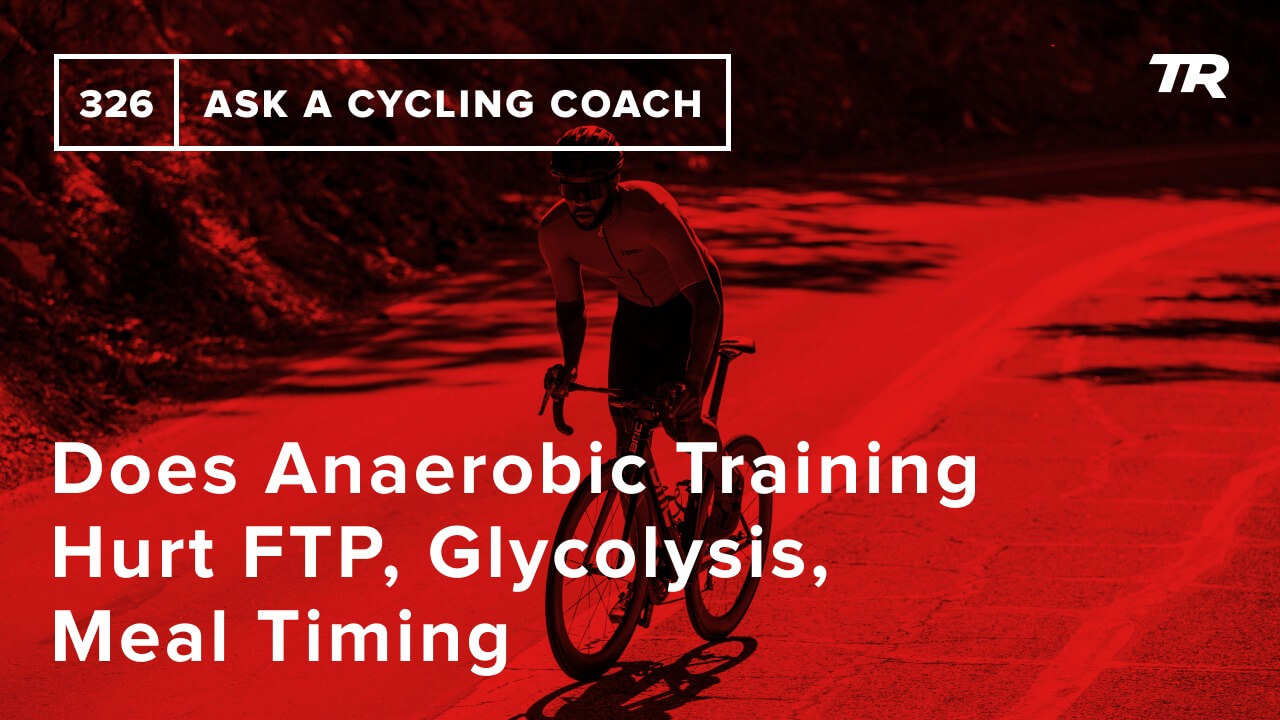 Anaerobic training is important for many athletes, but does its high-sugar burning nature lower your FTP? We'll dig into the science of anaerobic training, lactate threshold, glycolysis, meal timing and much more in Episode 326 of the Ask a Cycling Coach Podcast!
More show notes and discussion in the TrainerRoad Forum.
---
---
---
Topics covered in this episode
TrainerRoad launched a Free Trial!
How much is too much anaerobic training?
What anaerobic training does to your body
Does anaerobic training hurt FTP?
How does your body break down, store, and use sugar?
How to time your meals for ideal performance
Easy recipes for athletes
Should you hire a nutritionist?
Pairing nutrition with load and deload phases
---
Resources mentioned in this episode
---
Ask a Cycling Coach Podcast
Successful Athletes Podcast
Science of Getting Faster Podcast
---
For more cycling training knowledge, listen to the Ask a Cycling Coach — the only podcast dedicated to making you a faster cyclist. New episodes are released weekly.