Understand your training with powerful ride analytics.
Diving Into the Details
Focus on the data that matters most with performance-defining metrics and a customizable graph. Analyze your power in detail, view or hide specific metrics and zoom in on sections of a ride to get more detail all in one place.
Drag an area of the chart to get details of that time frame.

Zoom in and select specific sections to get a refined view.

Hover over an interval to see a highlighted area on the chart of that effort.
Explore Your Limits
Find your limiters with the interval search tool. Whether you want to know how many times you crossed your threshold or how many times you went over 200% FTP in that criterium, interval search will show you where you need to improve.
Search by average power (watts) or by time.

Add intervals based on your search criteria with one click.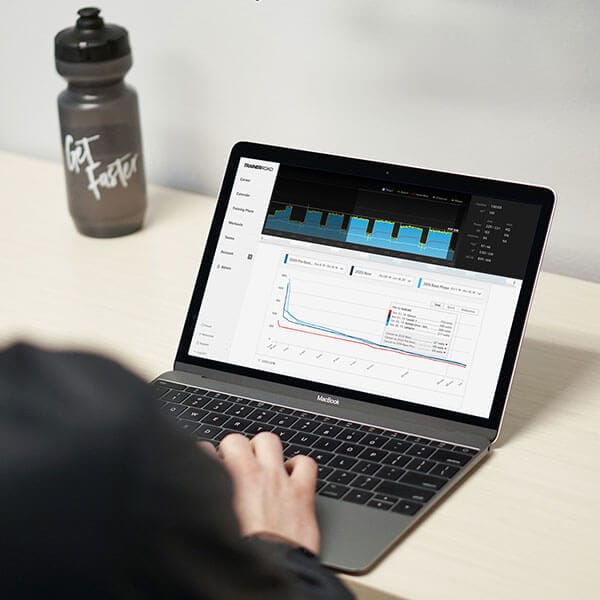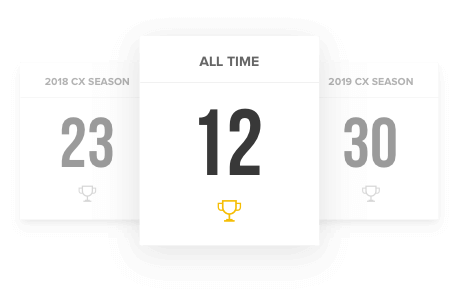 Personal Records
Track your all-time power personal records and those from your current seasons, and see exactly where they happened on your ride. Compare PRs for each ride against all-time, seasons, and custom date ranges.
Ready to Get Faster?
Use science-based planning, training and analysis tools to increase your performance with cycling's most effective training system.
Custom Power Zones
Get specific analysis with custom power zones. See how much time you spent within a specific range of power, or create a custom power zone that aligns with the pacing goal of your upcoming event.
Share Your Results
Share your inside workouts to Strava, Garmin Connect, or Training Peaks and keep a backup of all of your training data on Dropbox with Activity Sync.