Sustained power for even the longest climbs. The Climbing Road Race training plan gets you ready with an emphasis on long sustained efforts. Develop your ability to exert high levels of power over prolonged periods of time, while still strengthening the diverse range of power zones needed in any road race.
Specialty Phase
Climbing Road Race
(8 Weeks Per Block)
---
Training Plans for Your Needs
Get access to +100 training plans with TrainerRoad or build your own custom plan, specific to your events and goals with Plan Builder
Sign Up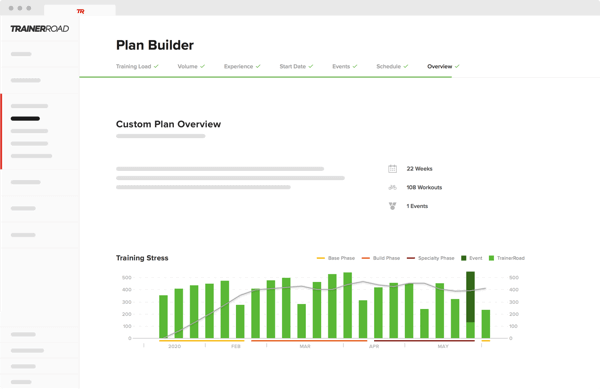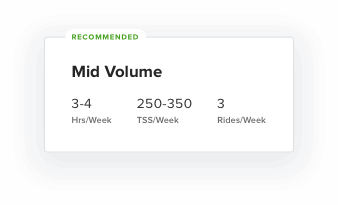 Focused Training for Your Event
Specialty phases focus on fine-tuning your fitness and cycling skillset to the demands of your goal event. As race day approaches, your training loads will taper to focus on shedding fatigue and sharpening your fitness.
Build your custom plan
More Plans for Road Racers
Be prepared with cycling training plans designed specifically for road racers.