Make the most of your hard work with the optimized training experience.
The Most Effective Way to Get Faster
Consistent, effective training happens indoors. Eliminate the variables, distractions, and dangers that stop you from nailing your workouts when training outside, and get on-screen instructions during your workouts to get more from each interval.
Training indoors consistently guarantees high-quality training and Adaptive Training ensures that you'll have the right workout every time. Using machine learning, science-based coaching principles, and an unprecedented data set, Adaptive Training treats you as an individual, ensuring you make the most of your hard work.
Ready to Get Faster?
Use science-based planning, training and analysis tools to increase your performance with cycling's most effective training system.
---
Recommended Setup
Using TrainerRoad is simple. Inside, outside, with smart control, with power, or without, you choose how you want to train.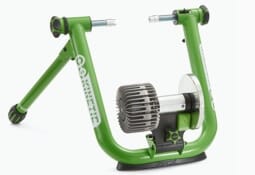 Indoor
Speed Sensor + Trainer
Turn your speed sensor's data into power readings with VirtualPower™.
Train with VirtualPower™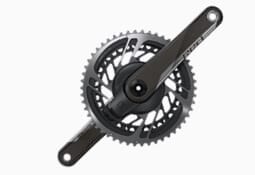 Indoor & Outdoor
Power Meter
Get accurate, consistent power readings on the road and on the trainer.
Train with a power meter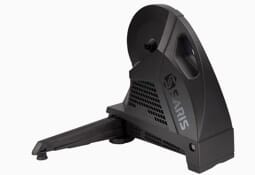 Training on the Platform You Prefer
Reach your goals with the devices you already have. Use TrainerRoad on your iOS, Android, Windows and macOS devices, and easily pair your training devices using Bluetooth and ANT+.
Ready to get faster? We recommend using the equipment checker to make sure you are properly set up for training with TrainerRoad.
Bring Your Own Entertainment
Training indoors is about getting faster outside. Get the structured training you need with the entertainment you want.
Stay entertained with your favorite movies and shows.

Increase your motivation with music, podcasts, and race footage.

Reduce cognitive load with a distraction-free indoor training environment.