All-day endurance with race winning speed. Reinforce your hard-earned aerobic fitness and raise your freshness for your goal event with a proven full-distance training plan.
Specialty Phase
Full Distance Triathlon
(8 Weeks Per Block)
---
Training Plans for Your Needs
Get access to +100 training plans with TrainerRoad or build your own custom plan, specific to your events and goals with Plan Builder
Sign Up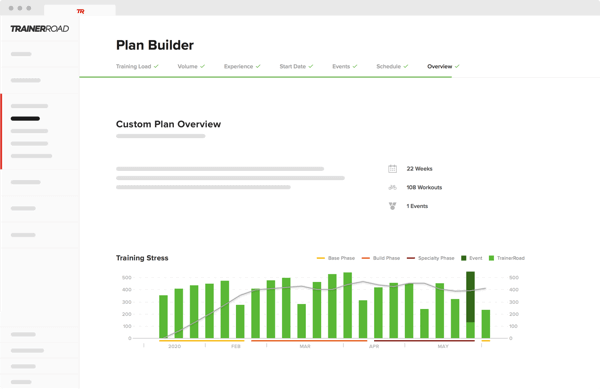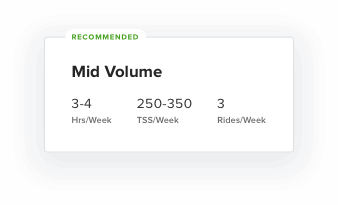 Focused Training for Your Event
Specialty phases focus on fine-tuning your fitness and cycling skillset to the demands of your goal event. As race day approaches, your training loads will taper to focus on shedding fatigue and sharpening your fitness.
Build your custom plan
More Plans for Triathletes
Be prepared with multi-sport training plans designed specifically for triathletes.
---
Ready to Get Faster?
Use science-based planning, training and analysis tools to increase your performance with cycling's most effective training system.