5 years ago I purchased a TT bike (Cervelo P2C) as I ramped up for my first Ironman. I've been somewhat happy with it but I always seemed to be uncomfortable in aero position. As a result, I didn't train on it as much as I should have for my Ironman. I was happy with my overall ironman race but disappointed at how much time I spent sitting up the 2nd lap, which resulted it a much slower time for that lap.
Over the past few years, I've raced less but I've changed my position a few times; most recently raising my bars to get more comfortable in aero. It seems obvious now but I never really considered that my discomfort stemmed from my saddle.
It wasn't until two weeks ago when I rented a Specialized Transition in Hawaii that I began to realize that there was something seriously wrong with my TT setup. At first I thought it was the bars because they were flat instead of curved up like mine. But that was more uncomfortable on my wrists after a few rides. I don't remember what saddle was on the bike but I could stay in aero position for long periods of time.
Last week I came home and set up my TT bike on the Wahoo Kickr for the 8 days in California Challenge and started stage 1. By stage 4 I was able to spend less and less time in aero. Nate just got a new Specialized saddle for his TT bike and agreed to let me use his Adamo saddle.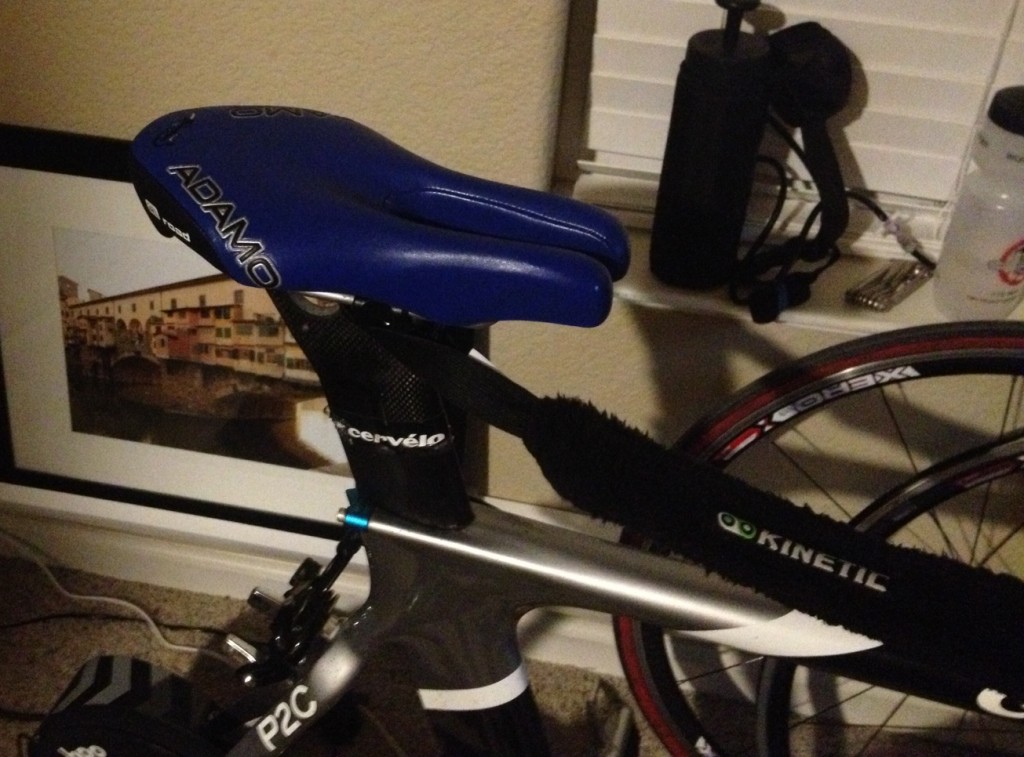 The new saddle is an ISM Adamo Road Saddle
I just finished Stage 6 with it. I feel like a whole new world has opened up for me. I had no numbness and I was able to stay in aero for all but about a minute of the ride. I wish I would have tried other saddles sooner but at least I know what I was missing now.
For those of you that have a comfortable TT position, this probably sounds obvious, but I wanted to share this in case some of you are like me and never thought to try out other saddles to make aero position more comfortable.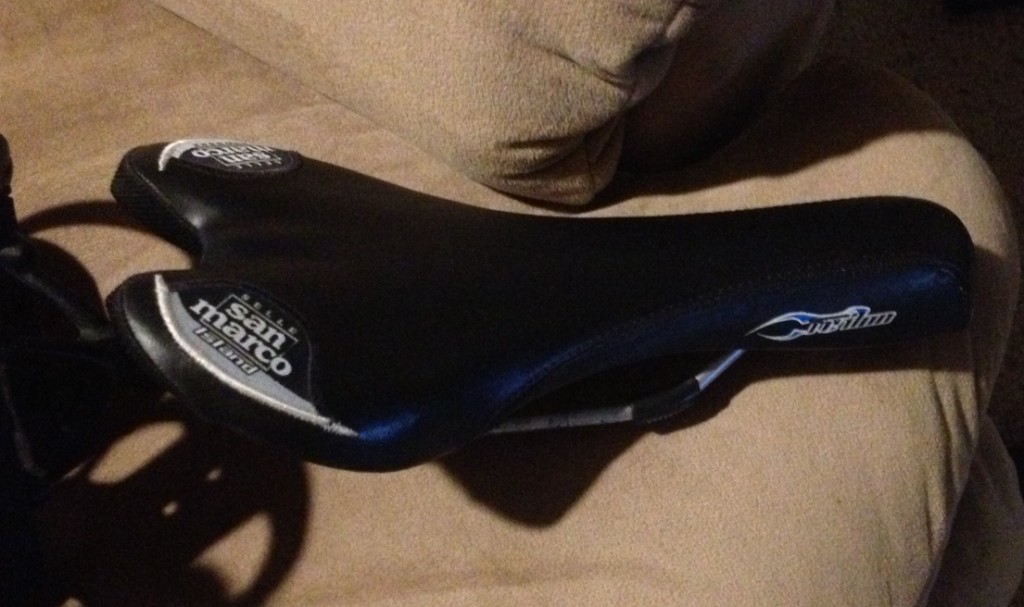 The Adamo saddle might not be the right saddle for you. Nate just got the Specialized Sitero and is happy with it. Your best bet is probably checking out your local bike shop and see if you can demo several saddles before buying a new one.