Cliches aside, cyclocross is coming. In my 25 years of MTB and road racing, I'm venturing into all new territory. For athletes getting ready for 'cross season with me, here's a first-hand look at how to train for cyclocross and what I'm doing to prepare for my first cyclocross championship.
---
Of all cycling disciplines, I'd venture to say that 'cross is one — if not the — most unique. The races are short and fast with a combination of quick surges and high power throughout the entire event. Throw in some mud, a few flights of stairs and the occasional handup, and you've got a race atmosphere that's truly one of a kind.
Before we jump into my training plan, here's what you can expect during a Cyclocross race.
Races are short. The average race time for Cat 1 men is one hour, and for Cat 1 women it's forty minutes. For racers in lower categories it can be as short as 30 minutes.
Race tracks are also short. You'll be hard pressed to find a cyclocross track that's longer than a few kilometers. The typical track length is 1-3 km.
Cyclocross is a fall and winter sport. Races take place from September-February, with a large portion of cross riders coming off of summer seasons in another discipline.
Riders have to be highly skilled. In many 'cross races you're expected to handle your bike well in adverse conditions, dismount and remount quickly, shoulder your bike often and run through cold, wet and often muddy conditions.
The courses vary significantly. In all honesty, you never really know what you're going to get.
You'll be riding at threshold for pretty much the whole race. When you aren't, you're probably riding above threshold. Or running.
My Timeline
I've got right around 16 weeks before my main event this season, the NCNCA cyclocross championships in December. Since I'm coming straight out of a road-racing season, I'm not spending any time on base conditioning. Instead, I'm jumping straight into the Sustained Power Build plan followed by the Cyclocross Specialty plan.
Preparing to Race at Threshold
Cyclocross is a race about strength and endurance, so I'm spending the first eight weeks rebuilding the deep, sustained power I'll need to keep me going throughout the race. My Sustained Power Build plan will do exactly that. It focuses on four workouts: threshold intervals, over-unders, tempo repeats and steady endurance rides.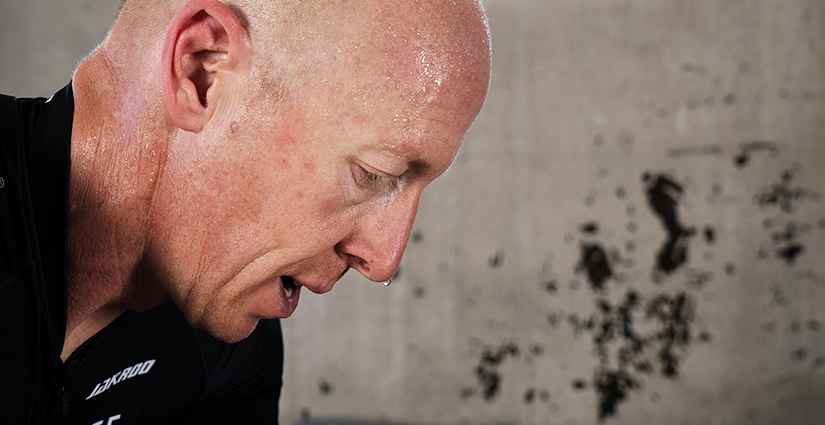 Threshold intervals increase sustainable power. They're also great to learn what it feels like riding above your limits. Beyond that, threshold workouts offer huge mental and physical benefits to toughen you up before your race.
Over-unders build muscle endurance. I'm starting my over-unders off slowly to prime my body for the workouts to come. As the weeks continue, these over-unders will increase both in length and intensity. By Week 8, my over-unders will be impossibly long to prepare my body for more than I'll ever expect during a race.
Tempo repeats train your body to use oxygen as fuel so you can save sugar for when it really matters. This is so important for cyclocross training because of the repeated bursts of anaerobic power you'll need to overcome short hills throughout the race.
Endurance rides increase your endurance. Simple enough, right?. I like long, steady endurance rides because they're a nice change of intensity from the other workouts while still playing a crucial role to cyclocross preparation. Plus, these are often a good opportunity to get outdoors and add some crucial skills work.
All of this sounds like a lot of hard work, and it is! Remember: Gains aren't made during workouts, they're made while you recover. I'll be taking a rest week of long, easy aerobic rides during Week 4 to allow my body to absorb the previous weeks of training stress and prepare for the stress that's about to come.
Considering I'm an aging athlete (44) and my recovery profile, I may move things around a bit in order to maximize my recovery based on what works best for me.
Eight Weeks Out
During the final eight weeks of my training, my main goals are to increase my peak aerobic power, maintain my aerobic endurance and practice race-like conditions. My Cyclocross Specialty plan is perfect for this because it focuses on three types of workouts: VO2 max intervals, rapid-fire repeats and steady endurance rides.
VO2 max intervals cultivate high, repeatable aerobic power — arguably the most important source of power for cyclocross riders.
Rapid-fire repeats mimic what you'll encounter during an actual race with gas-on, gas-off style intervals throughout the entire workout. Cyclocross races are extremely explosive, so the more work of this style of work you can do, the better.
Endurance rides build your aerobic fitness in a different manner than the workouts above. I like to keep them light, easy and necessarily long so I'm getting a modestly challenging endurance workout with a solid aerobic benefit.
Tapering for the NCNCA District Championships
I'll work hard and stay focused during the first six weeks of my training to get as close to peak fitness as possible. But during the last two weeks of this block of training, I'll maintain the intensity and frequency of my workouts but reduce the weekly TSS to effectively taper my fitness before my event.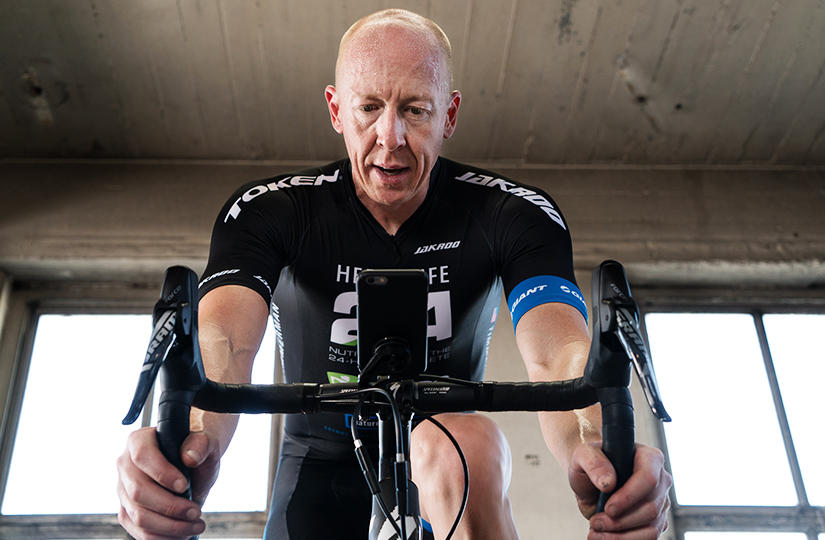 This is critical — however, it's often ignored by athletes hyper-driven to win. By week 14, my body will be ready for my event but weighed down with fatigue from weeks of training thus far, so it's important that I let my body rest and recover so I'm fresh on race day. If you don't taper your training at least a week before your peak event, you're robbing yourself of gains and essentially preventing your body from achieving peak fitness.
Every one of my TrainerRoad training plans incorporate plenty of work, rest and tapering in a structured and progressive manner. When you follow one, like the Cyclocross Specialty plan I'm using to prepare this fall and winter, you'll go into your A-event race in peak fitness.
Listen to Experts Discuss Cyclocross Training Plans and More on the Ask a Cycling Coach Podcast
Coach Chad initially discussed his Cyclocross training plan with TrainerRoad CEO, Nate Pearson, and certified cycling coach, Jonathan Lee, in episode 49 of the Ask a Cycling Coach podcast. Listen to the episode's full recording below to hear this topic and others discussed by our certified cycling coaches.
---
Additional Notes
TrainerRoad's Ask a Cycling Coach podcast is dedicated to making you a faster cyclist. It gives you the chance to get answers to your cycling and triathlon training questions from USAC certified coaches Chad Timmerman, Jonathan Lee and special guests. Learn more about other topics we covered in the latest episode with our resources below:
How to figure out your power zones
How to figure out your heart rate zones
Are your heart rate zones accurate?
How to get started with structured training
How do you know if you have enough base fitness?
How to train for cyclocross
Best training plan for cyclocross
Should you train for running if you're racing cyclocross?
What is CTL?
What is TSB?
How to measure your training load, fitness and fatigue
How to taper for a century
How to train for a gran fondo
Why triathletes need VO2 max training
How to use high intensity training for triathletes
How to use ramp tests to understand your performance
How to perform a ramp test
How to power the KICKR remotely
Is pedal smoothness important?
Why pedal drills matter
How to know if you have a bad pedal stroke
How to train for time trials
Low volume training plans: how to use them in race season
How to time your cyclocross training for a long season
How does fasted training work?
Is it important to eat before an indoor workout?
How to know if you're a sprinter
How many watts is a good sprint?
Sprint race strategy
What to do in order to be a better sprinter
How to win races if you're not a good sprinter
---
If you have a question that you'd like to ask Coach Chad, submit your question here. We'll do our best to answer it on the next episode of the Ask a Cycling Coach podcast.